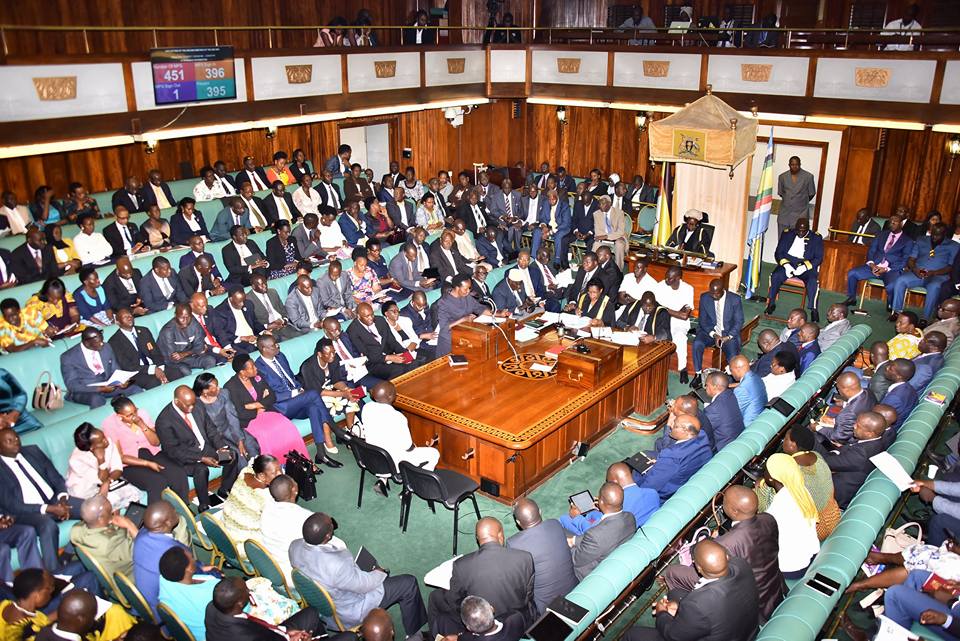 The Deputy Speaker of Parliament, Jacob Oulanyah, has given the Minister of Science, Technology and Innovation until Wednesday, 10th January 2018 to re-table the Biosafety Bill, 2017.
This comes after President Yoweri Museveni declined to assent to the Bill that had been passed by Parliament.
Article 91(3) states that the President shall within thirty days; a) assent to the Bill; b) return the Bill to Parliament with a request that the Bill or a particular provision of it be reconsidered by Parliament; or c) notify the Speaker in writing that he or she refuses to assent to the Bill.
In his letter dated 21st December 2017 to the Speaker, the President wants Parliament to clarify on the title of the Bill, patent rights of indigenous farmers and sanctions for scientists who mix GMOs with indigenous crops and animals.
"I am therefore directing the minister responsible for this Bill, to come and lay on table a copy of the Bill and explain to the House the concerns of the President and thereafter, we refer it to the committee," said Oulanyah.

In another development, the Deputy Speaker informed Members that the Parliament Rules of Procedure have been gazetted.
"For the first time, the Rules of Procedure have been gazzetted and this means that the public can access them," said Oulanyah.