The ministry of Finance permanent secretary Keith Muhakanizi has blasted all officials from the Public Accounts Committee (PAC) calling for his immediate sacking over misallocated funds amounting to US$200 million Preferential Trade Area (PTA)
Speaking to our Insider, Keith described those against him as time wasters since they have no capacity to have him fired without any offense committed.
Muhakanizi states that the said money was smartly utilized to serve its purpose therefore, seeing no need of him being talked about and threatened.
"No one has a right to fire me when I have no crime committed. I have a running contract and therefore I have a right to be in office till when it expires. Now take it from me, there is no one who has powers to fire me because I am in this office on Merit." Keith explained to our Insider.
He claimed saying that if much more information is need on how the money was spent, he is readily available to deliver the detailed information to the committee and Parliament at large.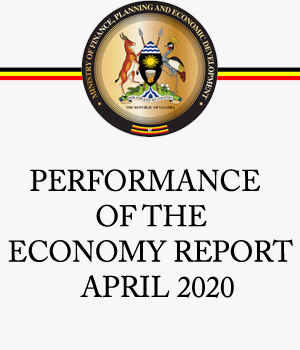 It should be noted that on Wednesday's plenary sitting, A Majority Report of the Public Accounts Committee (PAC) presented by the Chairperson, Hon. Angelline Osegge (FDC, Soroti) on the utilization of US$200 million Preferential Trade Area (PTA) loan has recommended the censure of Finance Minister Matia Kasaija and sacking of Secretary to the Treasury, Keith Muhakanizi.
The US$200 million loan from the Trade and Development Bank was sought for among other specified projects, the procurement of drugs by the National Medical Stores (NMS).
NMS' procurement of an assortment of drugs using foreign currency suffered a shortfall following the fluctuation of the Uganda shilling against the dollar.
This imposed additional budgetary constraints on NMS, which sought financial support from government to the tune of shs68 billion to address the currency fluctuation.
The report now faults the Minister and Muhakanizi for "misleading the House to believe that the most critical funding objective was medical supplies, lying to Parliament in writing…"
PAC wants Kasaija censured for "…further duping Parliament by repackaging the same loan and thus obtaining money by false pretence."
The report contends that a similar loan for currency stabilization was rejected by Parliament, only to be reintroduced by Kasaija under the pretext of salvaging NMS.
PAC also wants Muhakanizi relieved of his duties "For lying to Parliament and for superimposing his authority portrayed by insisting on the loan acquisition against strong advice by the Governor Bank of Uganda…and superintending the gross diversion of public funds, Muhakanizi should be relieved of his duties," reads the report in part.
However, a minority report authored by Hon. Solomon Silwany (NRM, Bukooli Central) clears the officials of any wrongdoing.
"…the Ministry of Finance, Planning and Economic Development provided the requisite documentation to support the major purpose for the PTA loan facility. Therefore, there was no false pretence or fraudulent action by the Minister," notes Silwany in his report.
The Deputy Speaker of Parliament, Jacob Oulanyah, said a comprehensive debate on the two reports would be held next week after allowing Kasaija an opportunity to present his case.
On his part, Kasaija said the matter touches on his integrity and that he would present his explanation and await the MPs' decision on the matter.
"This is a very fundamental and very serious report. It touches on my integrity; I have served this country diligently for 50 years. This is a matter which I want to be given thorough opportunity to explain," he said.