Prof Barnabas Nawangwe, the Makerere University Vice Chancellor in his communication on Thursday to Etuusa asked the 55-year-old deputy Academic Registrar in charge of Certificates, Ceremonies and Publications to immediately hand over all University property after the Anti-Corruption court charged her with four counts of abuse of office.
This was after Dr. Fredrick Tanga Odoi, the Chairperson Makerere University Convocation, requested Uganda Police t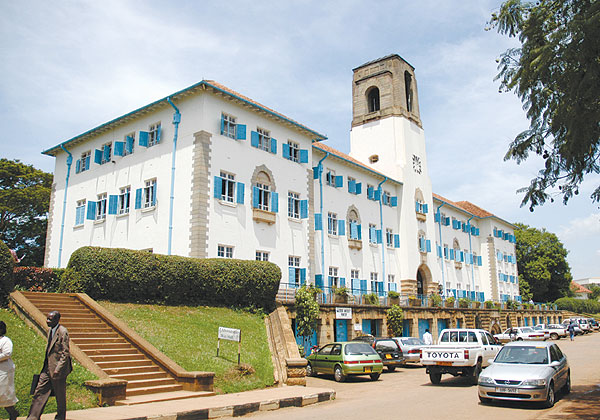 o Investigate into accusations of abuse of office in which Etuusa was largely involved.
After thorough investigations, Charles Twiine from the CID of Uganda Police submitted the case fie to the Director of Public Prosecutions for evaluation of evidence after the investigations were completed.
"Having found that the matter you are required to defend yourself against before court of law is tantamount to a gross misconduct, you are hereby suspended from the Office of the deputy registrar of Makerere University in charge of Certificates, Ceremonies and Publications with immediate effect pending competition of criminal proceedings against you in the above mentioned court under Ref No. C0001-2018," Prof Nawangwe's letter states in part.
Upon perusal, the DPP accordingly authorized and complied with the charges of Abuse of office against Etuusa, charging her of Abuse of Office contrary to section 11(1) of the Anti-Corruption Act 2009.
The charge sheet assented to by Mike Chibita, the DPP on September 27th last year, Etuusa will begin receiving half pay following her suspension until the four counts are disposed of.
prosecution led by Muhumuza Edward said that on the 15th day of February 2017 at Makerere University, Etuusa abused her authority and did an arbitrary act prejudicial to the interests of her employer (Makerere University) when she contravened the procurement laws, regulations and procedures by irregularly procuring Exxon Contractors Limited to provide phone keeping services during the 67th Graduation Ceremony but unfortunately the company charged parents an amount of shs. 3000 for each electronic gadget that was kept.
Much more, prosecution alleges that Etuusa still on the same day of February 15, 2017 illegally procured JAALC Uganda Limited to provide food/drinks vending services during the 67th Graduation Ceremony.
Etuusa is also accused of illegally procuring one Juliet Mirembe to provide food/drinks vending services during the same graduation ceremony.
While appearing before Grade One Magistrate Peter Fred Lachomin on Monday, Margaret Etuusa however denied the allegations, and was granted bail of Shs1 million cash with orders to deposit her passport and return to court on February 8, 2018.
She had earlier been suspended in March last year on accusations of illegally hiring Exxon Contractors, a private company, to keep guests' electronic during the 67the graduation ceremony.