The issue of examinations results outrageously disappearing and students missing on graduation lists with no big reason being affiliated to the cause has over time been a huge challenge for Uganda's leading Public University. This has not only been a problem to the University but it has affected students psychologically and mentally causing problems that have ended up not being handled by an individual arm.
News reaching our desk, indicates that a Makerere University Master's Degree student whose names have been withheld has become mad after his name missing out on the 2018 Graduation list.
According to our Insider in Butabika, the mental health national referral hospital said that the student in his late 30s got admitted two weeks back after he discovered that was again not going to graduate like it has been since 2015.
It is said that the saga started when the student failed to appear before the committee panel that was supposed to pass and ascend his name to the graduation book after he had finished compiling his research report.
Its further said that this private sponsored student on the advice of his supervisor, was in 2016 forced to leave his job that was earning him a living so that he can get enough time to finalize with his research. As someone much interested in his Master degree, he accepted to quite the job but was unable to finalize with the due to the mechanical conditions of the laboratory equipment's he was entitled to use as he carried out analysis of his samples from the field.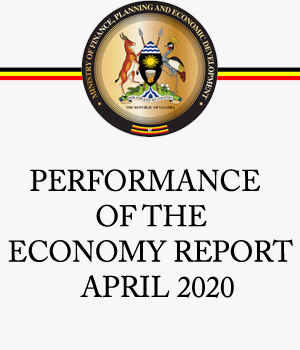 "That was the second time he was missing out the graduation because he was supposed to graduate in 2015. He waited for 2017 and the story was never different too. Since he had a left his job earlier, there was need of getting more money to enable him pay school fees for his children, sustain his family and also enable him finish up his course something that forced him to also sell off his only piece land after getting assurance that he would graduate in 2018 though It was to his dismay that his name did not appear yet his research book was marked." Our Insider said.
This website further learnt that when the student made attempts to consult some of his lecturers at the faculty, he was told that his supervisor is not the country therefore would not be helped this year because some of his marks are not yet submitted to the college registrar. This did not only make the father of 4 children shed endless tears but also terrorized his metal capacity.
For years, Makerere University has been on the spot for trading in illegal acts ranging from sex for Marks, Missing marks, lecturers dodging lectures, intentionally failing students among others.
One may even be forced to believe that its as if some lecturers in Makerere find pride in seeing students staying in the University for more than six years after failing to graduate in a 3 years course.
According our other source at Makerere says that the habit of failing students is mostly common with the school of Law and other faculties like faculty of Computing, Economics and engineering something that has forced a huge number of students to abandon the courses and definitely drop out of school after getting endless retakes from the same lecturers. Most of these retakes range between 40-48% marks that some lecturers give students without even reading through their work.
Our source also reveals that some of the highly congested faculties like education and social sciences, reports of uniform marks have also become a problem. It is said that once a student gets about 60% from a course unit during first year, all his/her marks throughout the end of the course shall rotate around that same mark.
Its further said that some of these students who have been given endless retakes are apparently running small bars, in slams of Nakulabye, Kalerwe, Kawempe engaging in betting, Boda boda business and others running to churches around Kampala hoping to get miracles that can change their results and even change hearts of some intolerant lecturers at Uganda's leading public University.
Recently, six of the eight female students interviewed by the committee that investigated the scandal, implicate Brian Musaga, a former assistant lecturer in the college of Business and Management Studies (CoBAMS) for sexual harassment revealed that the lecturer would work until late in the night and weekends where he would invite female students to his A22 school of Statistics and Planning SSP office and make sexual advances.
"All students' testimonies consistently indicated that Musaga worked very late hours which was further confirmed by the security guards and custodians," reads the report. It notes that once at his office, Musaga would psychologically torture the female students and reprimand them for being there illegally before arousing them sexually to succumb to his advances.
The information that was compiled from students written submissions and oral testimonies was found to be consistent, according to the report.
For some time now, Makerere University has been soiled by allegations of staff, especially male lecturers asking for sex from their female students in exchange for good marks.
It was discovered that using his position as the examinations coordinator, Musaga, intimidated female students who had been caught in examinations malpractice or failed papers by threatening that they would be dismissed from the university if they did not yield to his sexual demands.
"Threatening students with dismissal, he was misusing his authority as a lecturer and supervisor to solicit for sex and this is a basic ingredient of sexual harassment."
According to the report, Musaga appeared on July 19, 2016 with his lawyer, Robert Kayobyo to present his defense. However, his lawyer asked for adjournment, saying his client was too traumatized to appear yet he also had just received a letter to represent him.
However, the committee rejected the request, saying, Musaga should have remained behind since the committee wanted to engage him not his lawyer. Musaga decided to leave with his lawyer. While the report was submitted to Makerere University appointments board for appropriate action, the board chairperson, Bruce Balaba Kabaasa, says they can't take any action since the matter is before court.
The newly appointed Makerere University Vice Chancellor, Prof Barnabas Nawangwe vowed to deal with any staff involved in any illegal acts including asking for sex in exchange for marks. He warned that whoever has continued to engage in the acts of sex for marks will face it rough in his era.
"Time of sex for marks at Makerere is now over in my era. We have been dismissing and disciplining those implicated in the vice. We have also sent a message that the university must have a zero tolerance to this vice and I have warned everybody in my public presentations that the time for dilly dallying is over. Now is time for serious action," he added.