Finance minister Matia Kasaija and his Permanent Secretary Keith Muhakanizi could have a sigh of relief after a minority report cleared them over missing $200m acquired loan that was meant for National Medical Stores (NMS) to procure medical supplies.
Kasaija and Muhakanizi were going to be censured on Tuesday (today), but only saved by Deputy Speaker Jacob Oulanyah who last week adjourned the House to January 30. Upon resumption, the House is expected to discuss the report from Public Accounts Committee (PAC) titled "The Acquisition and Utilization of the USD 200m loan from the PTA."
The report presented by committee chairperson Angelline Osegge last Wednesday said that Kasaija and Muhakanizi should be censured and sacked respectively for fraudulently receiving the Shs720bn loan in guise of giving it to NMS for procurement of medical supplies.
"For misleading the House to believe that the most critical funding objective was medical supplies, lying to parliament in writing that NMS had never provided the needed supply contracts to enable disbursement of funds and further duping parliament by re-packaging the same loan thus obtaining money by false pretence, the minister of finance should be censured," the report says.
The report adds, "for lying to parliament and for superimposing his authority portrayed by insisting on the loan acquisition against strong advice in writing by the Governor, Bank of Uganda, the Accountant General and the Director of Economic Affairs, Finance ministry and superintending the gross diversion of public funds, the PS/ST (Muhakanizi) should be relieved of his office."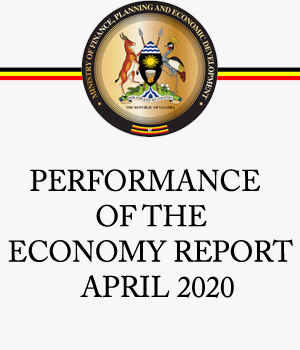 Minority Report  
If adopted, the minority report that was presented by the Deputy Government Chief Whip, Solomon Silwanyi (Bukooli Central) could see Kasaija and Muhakanizi walk free. The minority report says that the two ministry bosses should also be thanked for carrying out their mandate professionally.
"The Minister did not obtain money by false pretense because all documentation concerning the PTA Loan were provided to Parliament and therefore cannot be censured but instead thanked for quickening the process of exchange rate stabilization," the report says.
The minority report added that Muhakanizi also provided necessary documentation and used the loan proceeds as appropriated by Parliament and should instead be rewarded because he saved the economy from further deterioration.
The minority report also observed that whereas Finance ministry gave NMS the entire amount of budget allocation as appropriated by parliament, the money was released a bit late, thus ruling out Osegge's report that the ministry did not release Shs68bn to NMS.