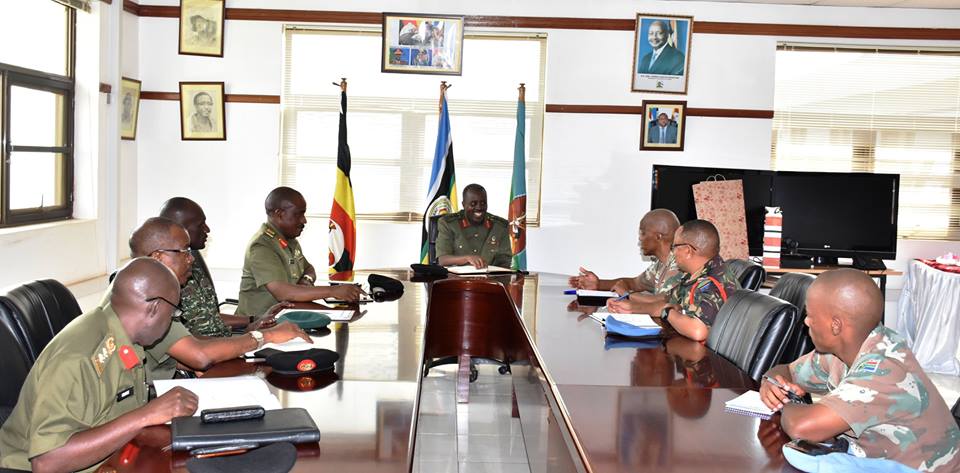 The chief of defense Forces Gen. David Muhoozi has this morning met the United Nations Organization Stabilization Mission in the DR Congo (MUNOSCO) force commander Lt. Gen. Derrick Mbiyisero Mgwebi.
In an event that was held on 14th January, the two leaders discussed the prevailing situation in Democratic Republic of Congo.
Gen. Muhoozi conveyed the UPDF condolences on the MUNOSCO soldiers that died during the attack against the ADF rebels.
They duo however also agreed to exchange information to boost security in all the countries and also follow up on the Mechanism center established by International Conference of the Great Lakes Region (ICGLR) in Kasese.