28 NRM MPs who voted against the Constitutional Amendment Bill, 2017 dubbed Age limit Bill have been summoned.
According to sources who attended Tuesday NRM caucus meeting at Office of the Prime Minister (OPM), Ruth Nankabirwa, Government Chief Whip and convener of the caucus meeting summoned the 'rebel' MPs to write in persons to her explaining why they voted so.
"It is not true that the rebel MPs are going to face disciplinary action. They have just been asked to explain in writing to the Government Chief Whip," an MP who preferred to speak off the record said.
According to the agenda that The Insider has seen, the meeting that started at about 11am started with National Anthem, Prayer, Communication from the Chair, Statement from the minister of finance, planning and economic development, discussion and way forward then adjournment.
It was during Communication from the chair that Nankabirwa asked the rebel MPs to explain in writing.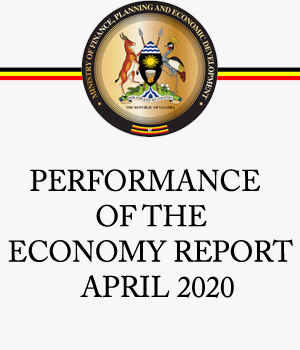 In October last year, Members of Parliament received Shs13billion to aid them during their consultation meetings on the controversial 'Age limit' Bill. The views of their consultation meetings were to shape the debate on the Bill that was passed on December 20 and assented by President Yoweri Museveni a week later.

NRM's Monicah Amoding (Kumi Woman MP), one of those who voted against the Bill said there is no need to write to the government chief whip because their position was the position of the people they represent.
"I did not even attend that caucus because I am busy looking for schools for my kids [that is more important]. There is no need to write to her and explain what in the first place? I thought we went for consultations to bring the views of our people. It was not a predetermined position," Amoding said.
The fourth schedule of the NRM Constitution clearly stipulates on the MPs' Code of Conduct. In particular, Rule 2 states that every member of the NRM shall (a) owe allegiance and loyalty to NRM and its organs, (b) explain, defend and implement NRM policies and programmes, (c) exhibit selfless spirit in all that he or she does and always put the interests of NRM and the nation above everything else.
Rule 4 clearly states that a member of the party shall not engage in the formation of cliques or factions within the NRM or any of its organs and institutions or in any way be part of or associated with any cliques or factions in any intrigue within NRM.
Meanwhile, Parliament has surprisingly announced resumption of plenary on Wednesday (today) after Deputy Speaker Jacob Oulanyah last Thursday adjourned the House to January 30. According to a communication from parliament's Communication and Public Affairs department, plenary will resume today with the Finance Ministry expected to present before the House, a Certificate of Gender Equity.
NRM MPs Who Voted Against Age Limit Bill
1.Henry Maurice Kibalya-Bugabula South
2.Cd Oketayot Lowila-Pader
3.Nnalongo Khainza Justine-Bududa
4.Eng.Dennis Sabiiti- Rubanda west
Niringiyimana James Kaberuka Ruugi-Kinkiizi West
Alex Ruhunda-Fort Portal municipality
7.Mbwatekamwa Gaffa Louis –Kasambya
8.-Monicah Amoding-Kumi
9.Theodore Ssekikubo-Lwemiyaga
10.Dr. Sam Lyomoki-Workers'
11.Nambeshe John Baptist-Manjiya
12.Barnabas Tinkasimire-Buyaga West
13.Anthony Ssemuli-Mubende Municipality
14.Hellen Kahunde-Kiryandongo
15.Susan Amero-Amuria
16.Norah Bigirwa Nyendwoha-Buliisa
17.Loy Katali-Jinja
18.Geofrey Macho-Busia Municipality
19.Julius Mukasa Opondo-Bujumba
18.Johnson Muyanja Ssenyonga-Mukono South
19.Nakayenze Connie Galiwango-Mbale
20.Felix Okot Ogong-Dokolo South
21.Sylivia Rwaboogo-Kabarole
22.Michael Timuzigu-Kajara
23.Richard Muhumuza Gafabusa-Bwamba
24.Robert Mugabe Nduggwa-Buvuma
25.Nakawunde Sarah Temulanda-Mpigi
26.Sylvia Akello-Otuke
27.Evelyn Chemutai-Bukwo
28.Moses Bildad Adome-Jie