The Ministry of Foreign Affairs has proposed a reduction in its budget for the financial year 2018/2019.
The Minister of State for Foreign Affairs, Hon. Okello Oryem, who was appearing before the Committee on Foreign Affairs said that the ministry had cleared gratuity arrears of over Shs1.2billion, which has consequently led to a reduction in their budget.
"A one off payment for gratuity arrears was cleared by the Ministry of Finance in the current financial year. This has greatly reduced our estimated budget," said Oryem.
The Committee chaired by Bubulo West County Woman MP, Hon. Rose Mutonyi, raised issues pertaining to failure to account for the loss of poundage, which had caused many Missions in the country to request for supplementary funding from Government.
Kawempe North MP, Hon. Latif Ssebagala, advised that Uganda should close some Missions abroad citing the failure to honour financial obligations to international organizations due to a limited resource envelope.
"Let us look at the scale of our preferences and consider where we can benefit most," Ssebagala said.
Mbale Municipality MP Hon. Jack Wamanga-Wamai insisted that figures pertaining to foreign direct investments had to be availed to the Committee, to enable it ably defend the investments on the Floor of Parliament.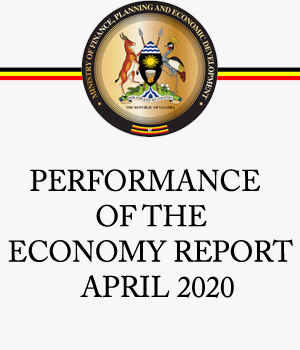 "We are imbalanced as regards Missions abroad. Prime land belonging to us in China and Ethiopia has been given away. What have we gotten from the foreign Missions to which we advance money?" he wondered.
Hon. Okello Oryem clarified that Missions abroad were entitled to financing of up to US$10,000 to fund celebrations for respective national days.
The Minister also acknowledged that Ugandan embassies in Tehran and Saudi Arabia were vacant, but added that names of potential ambassadors had been submitted to President Yoweri Museveni for approval.
"I am going to take this matter that the Committee has tabled, strongly. We will recommend revision of names of ambassadors to be deployed in the Arab countries," said Oryem.
Okello Oryem also committed to follow up on commercial investments abroad in regard to lost properties as well concerns on safety of Ugandans working abroad.
On the conduct of diplomats abroad the Committee cited the incident of Ugandan ambassador Dickson Ogwang who was recently deported from the United States of America over domestic violence.
"He has been a disgrace to our country and shamed us all," Mutonyi said.
"We need to prepare them more, track them better and help them be able to terminate their contracts in case they want to leave their jobs," said the minister.