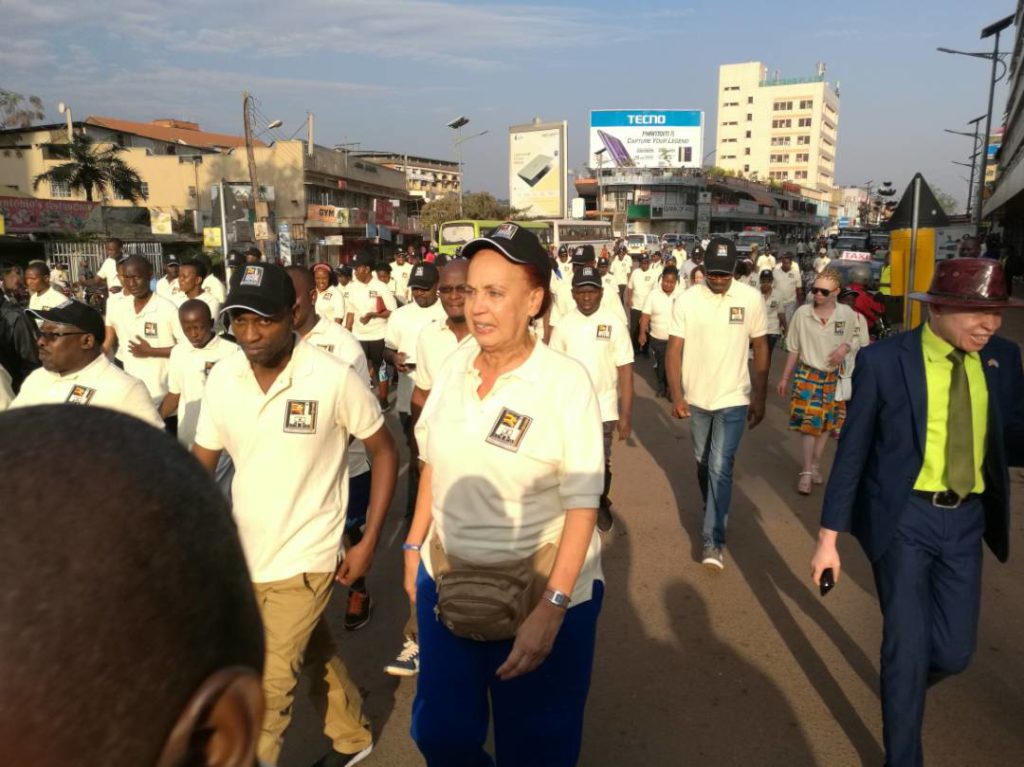 Parliament Week 2018 has kicked off with an estimated UShs 75 million raised in cash and pledges towards the establishment of a centre for people living with albinism.
The funds were raised as a result of the Charity walk flagged off by the Speaker of Parliament, Rebecca Kadaga, on Sunday, 21st January 2018.
The charity walk is part of the several activities to mark this year's Parliament Week which runs from 21st to 25th January 2018. Participants led by the Speaker, and included the Leader of the Opposition in Parliament, Hon. Winifred Kiiza, Members of Parliament, and the general public walked from Parliament Building into the city centre and back to the starting point.
The Speaker called on MPs to prioritise the debate on Albinism when House resumes. She noted that although the Constitution clearly states the right to health, there is no enabling law that addresses the issue of people living with albinism.
"The time is now to stand up for those who have no voice, let us be their voice and ensure that we have that debate, and come up with resolutions," said the Speaker.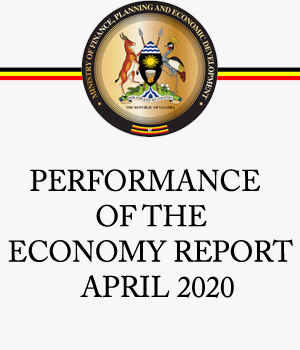 Kadaga also directed the Clerk to Parliament to ensure that relevant ministries including that of Health, Justice and Constitutional Affairs and Education and Sports participate in next year's charity walk, arguing that they play an important role in addressing the issues of People living with albinism.
The Speaker also revealed that the Parliamentary Commission will be implementing a decision to employ people living with albinism.
"I am happy to report that last year, I made a pledge that we shall employ people living with albinism; this year, we shall employ at least one person living with albinism in Parliament," said Kadaga.
The People living with Albinism applauded Parliament for providing them with a platform to address their grievances.
The Executive Director of the Association of People Living With Albinism, Jude Ssebyanzi however appealed to the Speaker to ensure that skin cancer and sunscreen are included in the current draft Cancer Policy. He said that due to the omission of sunscreen in the Cancer Policy, it is categorised under cosmetics, making it costly.
"The current Cancer Policy is worse than Ebola for people living with albinism because it doesn't mention skin cancer which is affecting persons with albinism, as a result, people with albinism are dying of skin cancer," said Ssebyanzi.
He added that the Universal Primary Education, Universal Secondary Education and Special Needs programs are discriminatory.
"These programs do not cater for people with albinism and as a result, teachers do not know how to handle us and this has led to high school drop out of people with albinism," said Ssebyanzi.
In a play performed by the Luwero District Albino Association highlighting the plight of albinos, the group decried rampant discrimination in the health, education sectors and while seeking for employment. They appealed to the Ministry of Education to make it a requirement to print examination papers in larger font sizes and have albinos sitting at the front of classes to improve their learning.
There are 375,000 people living with albinism in Uganda. As such, Parliament started a Charity walk last year to fundraise for establishment of a centre for people living with albinism which saw UShs 35 million raised. The plan to establish the centre for persons living with albinism is a five year project.
Among the organizations and institutions that participated in this year's charity walk were ministries including; Office of the Prime Minister, Foreign Affairs and Health. Government Departments and Agencies were also represented and these included; Uganda National Bureau of Standards, National Housing Corporation, Bank of Uganda, Kampala Capital City Authority and National Forestry Authority.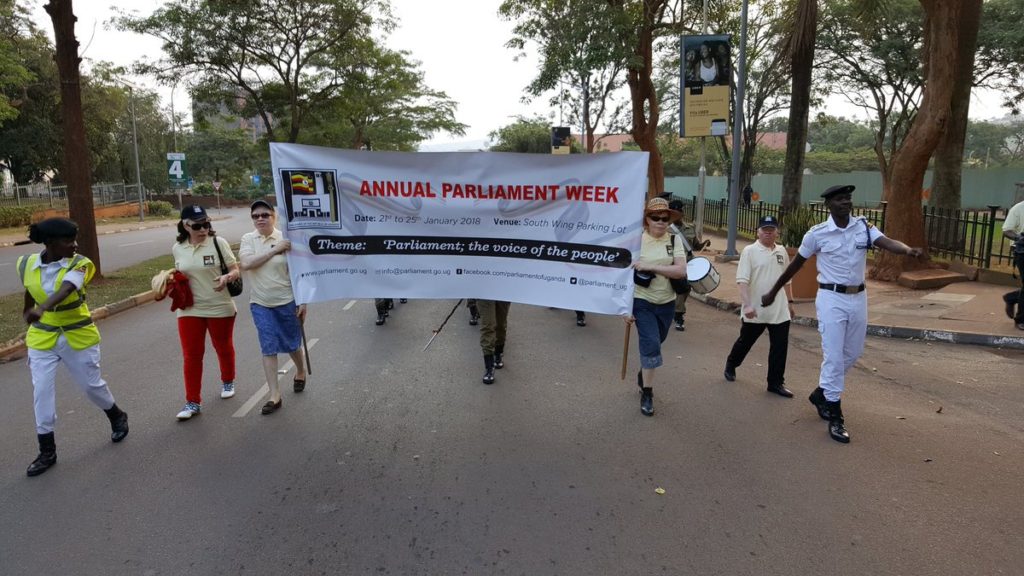 The private sector was also in attendance and those that participated were; UMEME, Barclays Bank, Centenary Bank, Bank of Baroda, Diamond Trust Bank, Bank of India, Tropical Bank, ABC Bank, Bank of Baroda, Equity Bank, GTBank, Jomayi Housing Estates, AAR insurance and UAP insurance.
Uganda Joint Christian Council also participated in the charity walk as well as the media including; NTV Uganda, NBS Television, Kwese Television and BBS Television.  Similarly, four universities participated and they were; Makerere University, Kampala, Kyambogo University, Uganda Christian University, Victorious University and the East African University.
On Monday is an ecumenical thanksgiving service and departments in the Parliamentary Service will be exhibiting their services in the Parliament South Wing motor vehicle parking.