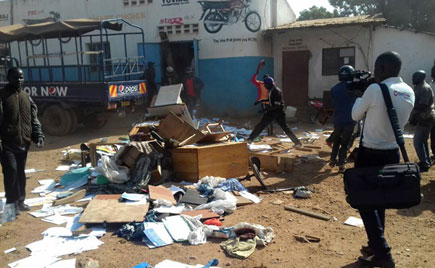 Another Boda Boda riders association has attacked and set on fire offices owned by Boda Boda 2010.
These are the offices whose patron, Abudallah Kitatta 28 people were arrested on Saturday over the death of Case Hospital accountant, Francis Ekulagar.
This attack took place in Natete a Kampala suburb where they vandalized all the office property and burnt it to ashes.
They accuse Kitatta and some members of his group for brutalizing them and constraining their work however, riot police and military officers dispersed the group and reportedly arrested some of them.