Electoral Commission Chairperson Simon Byabakama Mugenyi has said that he has not received any communication in regards to holding a referendum to extend the term of office of president.
While addressing a press conference on Thursday at the EC headquarters in Kampala, EC chairperson Byabakama said that whereas parliament passed the Constitutional Amendment Bill (No.2), 2017, the Commission cannot proceed considering there is a pending court case and that government through parliament has not given them a green light.
"We have not yet got any formal notification either from government or any concerned authority to hold a referendum.  Once we get it in that regard then the EC will go into gear," Byabakama said.
On December 20, 2017, Parliament passed the Constitution Amendment (No.2) Bill, 2017 popularly referred to as Age limit Bill that saw legislators agreed to extend their parliamentary tenure with immediate effect from the current 5years to 7years, scrap age limit, restore presidential term limits and also agree to extend the presidential tenure.
However, extension of presidential tenure is only possible through a referendum considering that article 260 of the 1995 Constitution is entrenched.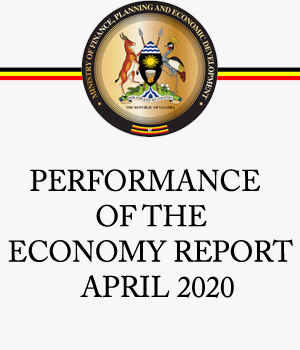 Recently, Chris Baryomunsi, state minister for Housing who was acting as Information minister established that cabinet has approved the decision to hold a referendum.
"We shall have to undertake a referendum to ask people of Uganda to harmonize the term of the president with that of the rest of government and this has been discussed in cabinet and later in the year it [referendum] will be held," Baryomunsi said.

Byabakama also told political parties to fight for their constitutional right on the funds that have been scrapped from the FY 2018/19 Budget.
Whereas it is a requirement of the law for government to avail funds to the Commission to fund political parties, the money amounting to Shs5bn has not been allocated in the next Budget. He urged the political parties with a representation in parliament to stand up and fight for their right because there is nothing much the Commission can do.
"We pointed to parliament that no financial provision has been availed.  It's up to parliament to correct this anomaly. So parties can also consult with relevant authorities to take it up and fight for their rights," Byabakama said.
While appearing before the Legal and Parliamentary Affairs committee on Monday, Byabakama said that in FY 2017/2018 political parties and organisations with representation in parliament were to receive Shs10bn, but only Shs7.50bn was released and no provision has been made for 2018/2019 budget.
Section 14(a) of the Political Parties and Organisation Act, 2005, provides that government shall contribute funds or other public resources towards the activities of the political parties or organizations represented in parliament.