The 2018 Parliament Week has closed with  an estimated 5,000 members of the public participating in different activities.
While closing the exhibition session and the Parliament Week, Parliamentary Commissioner, Hon. Arinaitwe Rwakajara, who was represented the Speaker of Parliament, Rebecca Kadaga said that Parliament will continue educating the public about Parliament through outreach activities.
"We have introduced a new aspect of road shows countrywide, aimed at educating the communities in trading centres about Parliament," said Rwakajara.
He also commended departments for educating members of the public about their work through exhibitions.
"Directors should budget for Parliament Week as it is now a permanent fixture in the Parliament calendar and without budgets, it will be difficult for the departments to showcase their work," said Rwakajara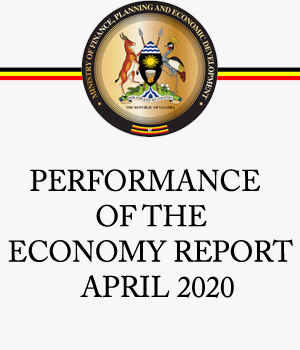 Some members of the public who visited the different stalls commended Parliament for the initative, saying that they have learned a lot about Parliament.
Ssenyondo Mubarak, a teacher of Glory Kindergarten in Nabweru said he was particularly impressed with the Department of  Official Report.
"Now I know that whatever is said in the House is recorded in audio and visual, and written as official reports; I did not know all this," said Ssenyondo.
He however advised Parliament to widely publicise the Parliament Week so that more members of the public can participate. He added that there is need to create more space in the Chamber saying that he missed out on the Public Parliament due to limited space.
The exhibitions saw over 20 departments in Parliament showcase their work while educating the public. Some Departments were recognized for being creative and innovative and these were; Office of the Speaker and Deputy Speaker, Office of the Leader of the Opposition, Administration and Transport Logistics, Information and Communication Technology and Budget Office.
Other departments that were recognized included; Institute of Parliamentary Studies, Clerks, Human Resource, Sergeant at Arms, Corporate Planning and Strategy, Official Report, Parliamentary SACCO and Parliamentary Pension Scheme.
The Department of Communications and Public Affairs was applauded for organising the event.
The Parliament Week, which was held between 21st to 25th January 2018, is an annual event and was characterized by a series of activities, starting with a Charity Walk which raised UGX 75 million for the establishment of a centre for People Living with Albinism.
Other activities were; Civil Society dialogue, Ecumenical prayers, Public Parliament, exhibitions by different departments in Parliament as well as Banks, real estate companies and universities, Guided tours of Parliament by members of the public and meet your MP sessions.
This year's event was held under the theme; Parliament: the voice of the People. Last year, the event attracted an estimated 3,000 people and UGX 35 million was raised for establishing a centre for people living with albinism.