Following President Yoweri Museveni's bid to allow government takeover highly indebted Uganda Telecom (UTL), the country seems to be heading in catastrophic financial challenges due to the dubious decision.
UTL a company bleeding with in local and foreign debts amounting to Shs600 billion is said to cause another financial problem to the state once the bid to have it fully taken over is put inconsideration.
It should be noted that government proposed to take over the assets and liabilities UTL accompany in which the Libyan government holds about 69 percent shares something that came following the collapse of the Gaddafi regime in 2011.
UTL has been facing financial challenges as a result of poor management and as a way to have some of these challenges addressed, Uganda decided to take over the company when Libyans failed to continue providing funding something that has not yet redeemed the embattled company update.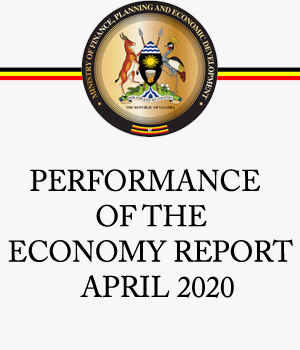 According to experts, this take over was not genuine since there was use of the political insurgency in the Maghreb region when President Muammar Gaddafi's 40-year rule was overthrown.
Experts add that Uganda should not be tempted to lockout the Libyan government since the results may end up costing the entire financial year budge loss since the pearl of Africa has no legal provision of kicking out its counterpart owning 69% of its shares without compensation like it has been in Zambia.
Recently, The Libyan Investment Authority (LIA), the investment arm of the Libyan government dragged the Zambian government to court demanding for over $380m compensation and reversing the sale of Zamtel where they owned 75 percent shares.
Its said that the Libyan company claims that a number of countries including Zambia, Chad, Rwanda and Niger took advantage of "Libya's political turmoil to nationalize assets belonging to the country's $66 billion sovereign funds".
This claim has been used to pin Zambian government and as a result they are bound to vomit over $380m to the Libyan government something that may soon happen to Uganda once they continue illegally claiming the ownership of the highly indebted Uganda Telecom where they only own 31% shares.
It should be noted that on January 8, 2018, Museveni wrote a letter ordering all government ministries and agencies to immediately procure all their internet services from the highly indebted Uganda Telecom (UTL) indicating that efforts to have it revamped are being done.
This letter was copied to the vice president, minister of Finance, minister of state for Privatization and Investment, minister of ICT, minister of state for Industry and the attorney general.
However it should be noted that a recent probe by the parliamentary committee on Information and Communication Technology (ICT) discovered that UTL is indebted to a tune of Shs 698 billion as of December 2016.
This includes, Shs 88.5 billion owed to Uganda Revenue Authority (URA), Shs 27.8 billion owed to Uganda Communications Commission (UCC) and Shs 10.6 billion owed to National Social Security Fund (NSSF) in form of unremitted workers' money, accumulated interests and penalties.