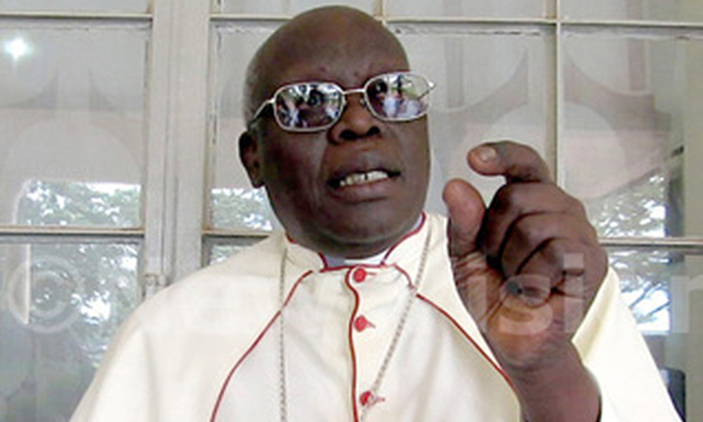 The Chairman of Episcopal Conference and Archbishop of Gulu Diocese John Baptist Odama has accused the Uganda government of escalating the conflict in the youngest nation of South Sudan.
Odama asked South Sudanese to forgive Ugandans for meddling in their internal conflict leading to the high influx of refugees to Uganda at peace prayers held in Moyo district.
"We had no right no right to participate in the issues of South Sudan as a country. Let us accept the mistakes we made as a country and we bury the mistakes," Archbishop Odama asked the Ugandans to accept their mistakes made by interfering in the internal issues of South Sudan.
He further asked the government of South Sudan to forgive Ugandans for any unfortunate happenings that they have caused to their country.
However, the state minister of internal Affairs said that conflicts are common among countries and therefore should not be a big issue.

Majority of the south Sudanese have settled in various camps in the west Nile.