In the bid to curb unnecessary delays and lining up in banks, Uganda Revenue Authority (URA) and Stanbic Bank have this morning launched an online payment solution system.
This free access system on the URA website https://ura.go.ug will enable taxpayers comply with their tax obligations by making payments using VISA, MasterCard and MTN Mobile money.
It can be accessed on your laptop, tablets, phones and other mobile devices and is available to both Stanbic and non Stanbic clients.
These are the instructions how it can be utilised. ''To make a payment, a taxpayer logs onto https://ura.go.ug and request for a Payment Registration Number (PRN). Thereafter, complete payment using the Stanbic payment tab by simply entering the relevant Visa /Master card details or MTN mobile money account. The bank debits the card or mobile money wallet, processes and posts the payments into URA account. URA is notified about the payment and an electronic receipt is sent to the taxpayer. The receipt confirming payment of the tax is presented to URA.''
According to the Stanbic Bank's Chief Executive, Patrick Mweheire said stated, "The Mobile money and digital solutions are a fantastic innovation that will simplify the payment and collection of taxes by offering greater convenience".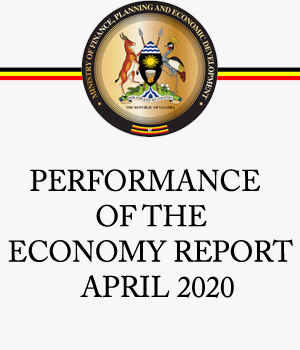 Mweheire added that over the years, Stanbic Uganda has upgraded its services including the Stanbic App, which gives customers a single-view platform for interaction with the services offered by the bank.
Amidst the testing phase from December 1st 2017 to January 31st 2018, over UGX74m was collected. Since the launch of similar e-payment tax solutions in March 2017, over UGX4.5 bn has been collected through these e-payment platforms.
Ag. Commissioner General Patrick Mukiibi stated, "URA continuously strives for process improvements by putting in place mechanisms that will stimulate compliance by leveraging the appropriate technology to reduce time and cost of doing business".
He added that this platform would reduce time and unnecessary costs in payment activities, eliminating obstacles to compliance.  This new solution is in addition to already existing tax payment solutions namely Cash, Cheque, POS (Pay Way), Mobile money (MTN), Real Time Gross Settlement (RTGS) and Electronic Funds Transfer (EFT).