President Yoweri Museveni has called upon the people who are settled along the slopes of Mt. Elgon in the Bugisu Sub-Region, Eastern Uganda, to preserve the environment.
While commissioning Lirima Large Gravity Water Flow Scheme Phase 1 on River Lwakhakha in Soono village, Bukhoho Sub-County, Namisindwa district, Museveni informed his audience that cutting down trees will affect raifall formation.
"When we say do not remove the cloth of your mother and you insist on doing so, you will give us bad luck," he said.
President Museveni told the people that God did not only stop at making the mountain but went ahead and put their water on it. He said that the role of government is to improve the water through treating it so that the people can use it.
"This water has been there all this time but because of the instability, we were unable to develop it. Now that we have security, we only have to put there some chemicals to kill the dirt in it," he said.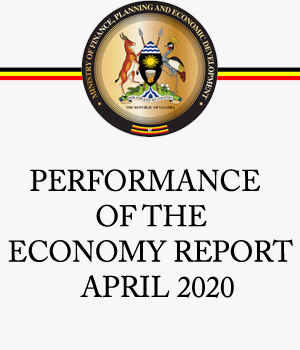 In order to accelerate access to clean and safe water the Ministry of Water and Environment, through the Directorate of Water Development, is supporting districts in planning and development of large gravity flow schemes for improved water supply in rural areas across local government boundaries.

The Lirima Gravity Flow Scheme was designed to supply water to 5 original Sub-Counties in Manafwa district (Sibanga, Bugobero, Buwagogo, Butiru and Bubutu), 2 Sub-Counties in Mbale district (Busiu and Bukiyende) and 2 Sub-Counties in Tororo district (Molo and Merikit).
Construction of Phase 1 was implemented with funding from the African Development Bank under the Water Supply and Sanitation Program 1. Phase 1 has installed water supplies in the Sub counties of Bukokho, Bumbo, Magale, Bubutu, Bunabwana, Butiru and Sisuni.
President Museveni further said that only 40% of the water will be for domestic use while the 60% will be for irrigation in the future.
"We can use the 60% so that we do not have dry and wet season but rather only the wet season," he said.
The President also presided over the groundbreaking ceremony of Lilima Large Gravity Flow Scheme Phase II which will be implemented with funding from the government of Uganda and the African Development Bank under the Water Supply and Sanitation Program II and it will cover selected Sub-Counties of 3 districts of Manafwa, Tororo and Mbale.
The Minister for Energy and Minerals, Hon. Irene Muloni, State Minister for Water Hon. Ronald Kibuule and State Minister for Environment, Hon. Kitutu Mary, attended the ceremony.