Finance Minister Matia Kasaija has defended himself against allegations that he misused 200 million dollars to procure medicines and fund foreign exchange expenditure requirements of government.
Amidst calls by MPs for the Finance Minister Matia Kasaija to be censured and for the secretary of the Treasury Mr Keith Muhakanizi to be fired, Kasaija said he is willing to face an independent inquiry which he is confident will find him free of fault.
The Loan that was meant for National Medical Stores (NMS) to procure medical supplies was received from the Eastern and Southern African Trade and Development Bank (PTA Bank) however was allegedly misappropriated by some officials.
It was a rough time for Museveni's Minister of Finance, Planning and Economic Development Matia Kasaija on Tuesday evening when Members of Parliament jointly turned against him demanding for explanation of where the money might have been put.
An investigation conducted by Angelline Osegge (Soroti Woman MP) led the Public Accounts Committee of parliament into discovering the ministry's acquisition and utilisation of the USD200M approximately Shs727,832,761,440 loan (at current exchange rate), uncovered evidence that revealed that although the funds were received by the Ministry, the intended beneficiary NMS didn't receive the funds.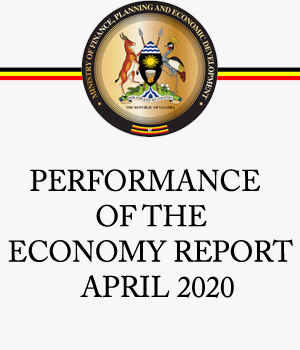 While debating the committee report on Tuesday, MPs both on the ruling party and opposition grilled Kasaija and other ministers who backed him for 'taking Parliament for a ride'. NRM's Henry Kibalya (Bugabula South) urged the minister of Finance to admit misappropriating the said loan rather than hoodwinking Ugandans.
He noted that all information regarding this loan is in black and white known that it was not used to do the role it was meant to do.
"If the ministry can begin channeling money from one place to place then it is absurd. The report and the recommendations are very clear. With due respect, Hon Silwany (Solomon) should be ashamed to present such a minority report exonerating the minister." Kibalya said.
Silwany, Bukhooli North MP had presented a minority report clearing the minister of any faults. Eng. John Byabagambi, minister for Karamoja Affairs also attempted to put up a fight to defer the debate on the report urging that Parliament should order the Auditor General to investigate and present a report on the usage of this loan.
"If this money came to the consolidated account and it was used, then we can task the Auditor General, and give him only one week to audit this particular money and he tells us where it went from the consolidated fund, then who withdrew it and for what purpose," Byabagambi said.
However according to our well-placed sources at the ministry whispered to us how the Minister recently called for the emergency meeting with the ministry officials in attempt to get more information to back him up.
He is also allegedly hard threatening to sign and fire some officials for failure to give detailed documents about the said money.