Traditional healers and herbalists have asked a Parliament Committee for consideration and inclusion on the Uganda Mental Health Advisory Board, which will be charged with monitoring the implementation of the Mental Health Bill.
The traditional healers and herbalists, who come together under the National Council of Traditional Healers and Herbalists Association, (NACOTHA) made their request while appearing before the Parliament Committee on Health, which is now considering the Mental Health Bill, 2014 on Tuesday 6th Feb. 2018.
The Mental Health Bill seeks to provide for care and treatment for persons with mental illness at primary health centres; and to to provide for the admission in, for the treatment and for the discharge from, health units and mental health units, of persons with mental illness. It also seeks to establish the Uganda Mental Health Advisory Board.
The Secretary General of NACOTHA, Prof. Dr. Abdul-Karim Musaasizi, said that the traditional mental health practice is unique and holds direct cultural notions of healing systems across different cultural tribes.
"It is irrational to discard such a sector that has 90% stake at the grassroots. We are convinced that we need to be included to the composition of the Board for purposes of monitoring and advisory," he said.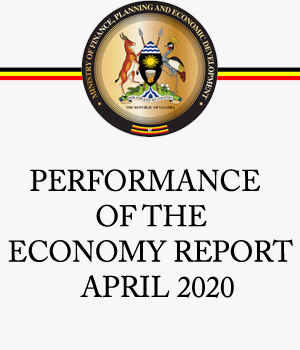 The Bill provides for a ten member Board, which includes a Chairperson, who shall be an eminent person with experience in the field of medicine, social work or human rights. The Board will also include senior psychiatrist; a senior clinical psychologist; a senior social medical worker; a principal psychiatric nurse; an advocate nominated by the Uganda Law Society; a person representing the mental health service users and nominated by the mental health service users' and others.
Dr. Musaasizi further informed the Committee that the mental healing traditional practices like aromatherapy, massage and reflexology have been accepted, formalized and incorporated in modern health, and urged that the Mental Health Bill needs to foster natural health practices to offer an efficient service delivery.
The traditional healers and herbalists told the Committee that there is a difference between African traditional medicine, religion and witchcraft, saying that although the association encompasses all the three categories, there was a difference between medicine and witchcraft.
"Witchcraft is something different form medicine. We the herbalists use medicine out of vegetation without invoking the spirits," Musaasizi said.
In a separate meeting, the Acting Director of Uganda AIDS Commission, Dr. Nelson Musobao, said that there was a lot of abuse and stigmatization of people suffering from mental disorders.
"The widespread abuse on people suffering from mental disorders is partially symptomatic of the absence of the mental health law," he said.
He further said that health data shows that mental health remains underfunded with only a small percentage of health care expenditures by the government directed towards mental health.
The Committee on Health chaired by Hon. Michael Bukenya (NRM, Bukuya), is currently conducting public hearings about the Mental Health Bill, 2014.