As the Bible states it clearly in the book of Proverbs 11:14 that "Where no counsel is, the people fall; but in the multitude of counselors there is safety" was the order of the day when President Yoweri Museveni visited Fort portal town over the weekend to preside over the commissioning of St Elizabeth Chapel at Kyebambe Girls' School, one of the oldest missionary schools in the region.
In his speech, Bishop Reuben Kisembo again went against all odds and openly told President Museveni to consider retiring for the good of the country.
This huge statement did not only throw the crowd in excitement but also attracted a tough response from the Head of State who might have felt embarrassed for being reminded like a young boy.
Bishop who started with thanking President Museveni for the achievements in the last 30 years he has been president. Bishop Kisembo cited peace, Universal Primary and Secondary Education and construction of roads. The bishop then told Museveni to retire peacefully and give a chance to Ugandans to witness a peaceful transfer of power for the good of the country and for his own good.
Bishop Kisembo also told the president that it was unfortunate that parliament had amended the constitution and removed the presidential age limits.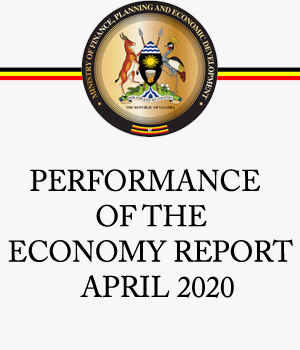 "Mr President it is unfortunate that the age limits were removed. However, you should prepare for a peaceful transfer of power. Kindly, do not deny the people of Uganda such an opportunity to witness peaceful transfer of power". He asaid.
Though Bishop Kisembo said this amidst cheers from the congregation, and even shook hands with the president, his message was conceived as a negative vibe by the president something that even forced him to change his entire speech.
Museveni fires back.
As soon as he got hold of the microphone, Museveni greeted and recognized the presence of different people around, cracked a few jokes and jumped to the hotly discussed matter of retirement. He warned the religious leaders who always try to provoke him through their comments.
Museveni said that no one can lecture him on how to govern this country it is only him who has a plan for this country citing that he has always been silent on people who try to provoke him.
He says that whoever wants to lecture him must have the qualifications, and invited the religious leaders to go and meet him they talk thoroughly rather than attacking him in public as if they are children.
"The religious leaders have been provoking us and me in particular, it should stop. I don't want people to lecture me about what to do for Uganda. A person who wants to lecture me must have the qualifications," Museveni said.
Museveni also told the congregation that leaders should have a disciplined way of addressing issues, saying that it was wrong for Bishop Kisembo to talk about politics at a fundraising event.
There is time for everything, I have come for a fundraising. There should be a disciplined way of interacting," Museveni said.
It should be noted that Bishop Kisembo has been among religious leaders who were openly critical of the move by parliament to amend Article 102(b) of the Constitution which removed the lower and upper age caps for president and local council leaders.
Before the amendment through the Constitution Amendment Act 2017, which was passed on December 20, 2017 and assented to a week later, the law capped the age of the president at 35 and 75 years.
Who is this fearless Bishop?
He was endorsed to replace the late Bishop Patrick Kyaligonza who died in a motor accident early this year.
Kisembo hails from the clan of Abafumambogo in Birenga village, Butiiti Parish, Butiti Sub County in Kyenjojo District.
He was born on June 12, 1964, to Mr James Rutunda Bizarwenda, 88, and Ms Mary Bizarwenda, 78. This couple lived a peasantry life with farming as their main activity.
Primary school: Kololo Primary school in Kampala, Kagote Primary School in Kabarole district and Garihuma Primary School in Kyenjojo district.
Secondary school: 'O' and 'A' levels at Maddox Senior School in Kyenjojo District. Joined Bishop Balya Theological College for a provincial certificate in theology thereafter Ordained a deacon in 1991.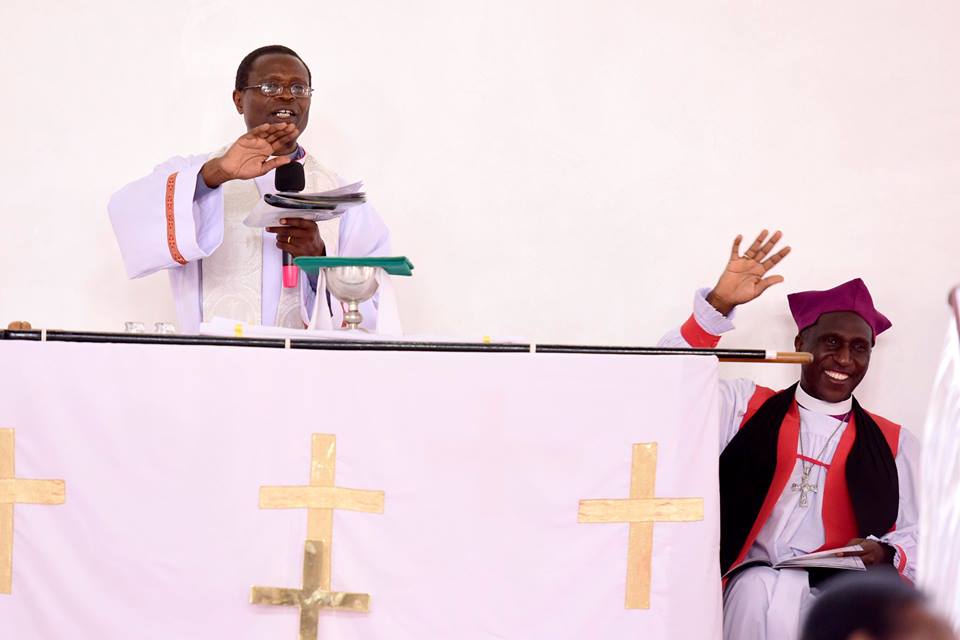 Consecrated as a priest in 1992 by Bishop Eustus Kamanyire, then Bishop of Rwenzori Diocese. Posted to Kichwamba Parish in Kamwenge District as his first church to serve in as a reverend.
Promoted to Archdeacon and posted to serve in Kyabenda archdeaconry also in Kamwenge in 1996 where he served up to 1999.
Posted to head Fort Portal Archdeaconry for one year.
Served for nine months as a Diocesan Secretary for Rwenzori diocese in 2000, before going for further studies.
Joined Uganda Christian University (UCU) Mukono up to 2005 where he did a Bachelor of Divinity and a Masters of Arts in Theology.
Redeployed to serve as the Principal and Tutor at Bishop Balya Theological College in Bukuuku sub-county in Kabarole district which trains lay leaders and students doing a certificate and diploma in theology.
Hobbies: Interacting with his family, reading newspapers, watching Christian movies and listening to Christian music, plus visiting his friends.