The Speaker of Parliament, Rebecca Kadaga, has called on the community and district leadership in Lamwo to ensure good sanitary hygiene and provide changing rooms for school girls so as to promote girls education.
She said Parliamentarians heeded the public outcry over lack of affordable sanitary pads, which were affecting girls' education, and pushed for scrapping of taxes on pads.
"The Government scrapped taxes on the pads starting with the current financial year 2017/2018 and this was aimed at enabling girls and women afford the product for the good of their health," Kadaga said.
"This was a tax to be paid by only women; it was therefore also a discriminatory tax," she added.
Kadaga was speaking at a corporate social responsibility event on Monday, 12th February 2018 at Pangira Primary School in Lamwo district. The event was organized by the Parliament of Uganda to distribute reusable pads to school girls.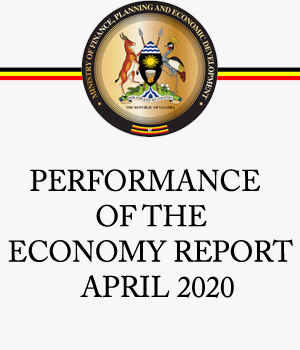 Last year, over 10,000 pads were raised through cash contributions from MPs and staff to the cause. The pads, which cost Shs 6,500 on the open market, can be used up to 12 months.
Kadaga noted that despite efforts to ensure affordability of such necessities for women, they were still out of reach for them especially pupils in rural schools.
The Speaker also noted the poor completion rates and performance of girls in the district, where out 19 candidates in the 2017 PLE exams, only one was a girl.
Lamwo district woman MP Hon. Molly Lanyero encouraged the girls who attended the event that they needed not be stigmatized by menstruation, saying that it was a normal biological process.
Hon. Ayaka Rose (NRM, Maracha) and Hon. Evelyn Chemutai (NRM, Bukwo), while speaking at the event, called on men and boys to support girls to remain in school and also shun early marriages.
The district chairperson John Komakech, in his remarks, called on Government to take over some of the 30 community schools in the area to improve the education levels.
"We request Government to allocate about Shs100 million annually to improve the education sector in Acholi sub-region," said Mr. Komakech. He said they have eight parishes without a primary school and six sub counties without secondary schools.
He also raised concern about illegal activities in the district including the destruction of shear nut trees, to which the Speaker said the culprits had to be apprehended.
The District Education Officer Lamwo, Barnabas Langoyo, lauded Parliament for its goodwill noting that the programme will go a long way in promoting girls education.
The CSR campaign is one of Parliament's programmes to promote girls' education through sensitization of communities to support girls by provision of sanitary pads.