Rubanda West County MP Eng. Denis Sabiiti is in trouble for his invincible hand in the award of the controversial mandatory vehicle inspection contract to SGS- Société Générale de Surveillance during his time at the Ministry of Works and Transport.
Eng. Sabiiti the commissioner Transport Regulation at the Ministry of Works and Transport and was also appointed Chairperson of the fourth contracts Committee that re-instated the award of the contract to SGS after the high court ruling of 22nd June 2012.
During plenary on Wednesday, MPs pinned Eng Sabiiti, now MP for conflict of interest and connivance while giving out this mandatory vehicle inspection contract to SGS that the majority of legislators say should be terminated as per the recommendation of the minority report from the committee on Physical Infrastructure.
While referring to the committee report, Peter Ogwang, Usuk County MP asked parliament and other arms of government to investigate Eng. Sabiiti after the report pinned him for exchanging emails with the former country manager of SGS, Ferdinand Bitanihirwe who was giving Sabiiti directives on how to favour his company at the expense of others.
According to the committee report, Bitanihirwe had reportedly sent Sabiiti an email proposing that for any companies to qualify, they should have operated in at least three continents and must have at least capital investments worth 12 million Euros (Shs.38.3 billion) and operation for vehicle inspection service in three continents.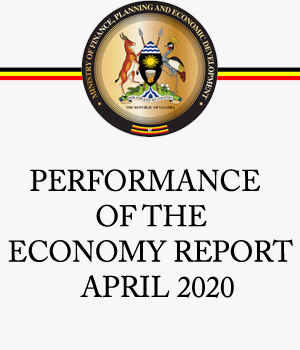 However, the committee report noted that during their interaction with Eng Sabiiti, the latter agreed knowing Bitanihirwe and admitted receiving the email from him, but noted that the particular email was the work of an unscrupulous individual who had hacked into his mailbox.
"The response that Hon Sabiiti proved to the committee that his email was hacked is wanting. If his email was hacked then why didn't he report to Police? I don't know what our rules say on how to treat people who are now in parliament, but I think the responsible arms of government should investigate our own Hon Sabiiti because his conduct in the award of this contract to SGS is questionable," Ogwang said.
Ogwang added that Eng. Sabiiti's response to the Committee is in sharp contrast with his November 22 2010 response to the same allegations to the Permanent Secretary Ministry of Works where he categorically stated that he did not at all know Mr. Ferdinand Bitanihirwe.
MPs also noted that there was conflict of interest after it was confirmed that SGS hired Eng Sabiiti as their consultant from July 17, 2015 to May 17, 2016 after giving them the contract.