Members of Parliament on the Committee of Physical Infrastructure have recommended for the immediate termination of the vehicle inspection arrangement under SGS (Societe Generale de Surveillance) citing fraud by the company and flaws in the contract.
Hon. Richard Othieno Okoth (West Budama North) said that SGS had fundamentally breached the contractual provisions relating to commencement date, payment of concession fees; charged prohibitive costs on vehicle inspection and participated in influence peddling in order to get the contract.
"The procurement exercise was marred by several lapses including the use of the wrong bidding documents, unethical disclosure of competitor information to the bidders and possible collusion with bidders in fixing price quotations," Othieno noted.
He said that the procurement process for the award of contract for provision of mandatory motor vehicle inspection services in Uganda was stage-managed right from the beginning to the end in favour of SGS.
"Eng. Denis Sabiti, currently a Member of Parliament for Rubanda West, who was the Commissioner, Transport Regulation and Chairman Contracts Committee at the Ministry of Transport and Works, worked with Ferdinand Bitanihirwe, his classmate at St. Mary's College Kisubi, a confidante at Makerere University and a former Country Manager of SGS, to make sure the bidding process favoured SGS," Othieno said.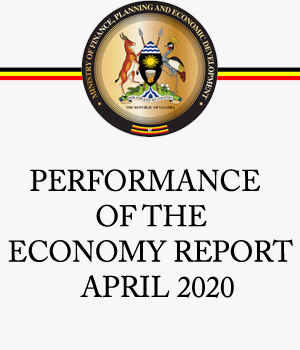 He added that, "Bitanihirwe had sent Eng. Sabiti an email advising him on how to lock out competitors of SGS by requiring bidders for the provision of mandatory motor vehicle services to have at least worked in three continents and  have capital investments worth at least 12 million Euros."
Othieno said that the Minister of State for Transport gave a chronology of how Eng. Sabiti had maintained an underhand operation to favour SGS.
He added that the contract was erroneously entered into by both the government and SGS and that motor vehicle inspection is a public good that should not be handled by a private company drawing profits from the exercise.
"Article 119(4) (b) of the Constitution compels the Attorney General to draw and peruse agreements, contracts, treaties, conventions and documents to which the Government is a party or in respect of which the Government has interest, however the Attorney General was never notified," Othieno added.
He further noted that SGS has no capacity to test vehicles newer than 2015 and that it participated in tax evasion and fraudulent land acquisition of its stations.
Eng. Lillian Nakate (Luwero District) presented the majority Committee report examining the contract of SGS and parameters surrounding the contract. She recommended that the contract should be suspended and renegotiated on key areas of the contract for not less than 3 months.
"SGS failed to adhere to the commencement date, and nation-wide coverage has failed. The Ministry of Works failed to terminate the contract due to failure by SGS to adhere to it and did not negotiate for affordable rates and install a supervisory team," she said.
Nakate added that the Ministry also failed to provide performance indicators for the service provider.