Legislators have passed a motion paying tribute to a team of medical experts at the Uganda Heart Institute who carried out the first ever successful operation of a coronary bypass surgery in Uganda.
The coronary artery bypass grafting (CABG), a type of surgery that improves blood flow to the heart, was conducted at the Uganda Heart Institute on 22nd January 2018. The team included 14 Ugandan medics led by Dr. William Manyilirah, the lead consultant cardiothoracic surgeon.
Hon. Thomas Tayebwa (NRM, Ruhinda North), moved the motion for Parliament to honour the experts, who included Dr. John Omagino, Dr. Manyilirah William, Dr. Tom Mwambu, Dr. Mujumbi, Dr. Joseph Ejoku, Dr. Lameck Ssemogerere, Ms. Gerturude Mundur, Ms. Ann Oketayot and Ms. Muraa Pascaline.
"The Institute has for the first time successfully performed a CABG which has been the missing link of all this time; which achievement we now celebrate with the rest of the nation," said Tayebwa.
He recommended that the government increases the budget allocation to the Uganda Heart Institute.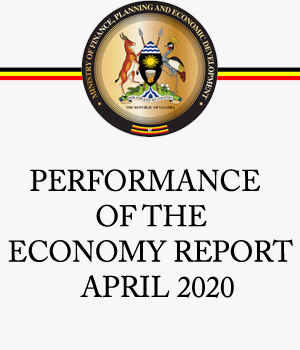 "Parliament should make an annual allocation of UShs 10 billion successively for the next five years from the financial year 2018/19 to cater for the improvement of the services of the Institute," he said.
Seconding the motion, Hon. Herbert Ariko, (FDC, Soroti Munic.), said that what happens at the Uganda Heart Institute is a selfless sharing of knowledge and pioneering for the young practitioners.
"We have people like Prof. Omaswa [the former Director General of Health Services], together with his colleagues have been able to train and transfer knowledge to others. They have been able to drive the Institute to this point where we see the first experiences in Uganda," he said.
He too supported the increase in the budget so as to help the Institute procure more equipment to enable it to perform more surgeries and spread experience and expertise.
Hon. David Abala (NRM, Ngora) described the operation as a miracle.
"This is a miracle team and we should remember and support them at this very critical moment. They have done us proud and we say thank you to them, they are our heroes," he said.