President Yoweri Museveni on Sunday officiated at the fundraising function for the construction of the proposed Shs.2.6 billion St. Stephen Cathedral at Paidha 10 kilometres outside Nebbi Municipality in the West Nile Sub-Region.
During the function that was held at Goli Mixed Primary School playgrounds in Nebbi district, President Museveni pledged Shs.300 million towards the project and made cash payment of Shs.30 million. He also bought a heifer at Shs.10 million and donated the cow and money to the church.
Following a ground breaking ceremony for the proposed Cathedral, the President told church leaders in the area that the fundraising project of this nature should in future include teaching their congregation how to imorove household income(S)
Mr. Museveni hailed Nebbi district for raising outstanding public servants like Archbishop Emeritus Luke Orombi who is a great preacher and Peter Uchanda among others.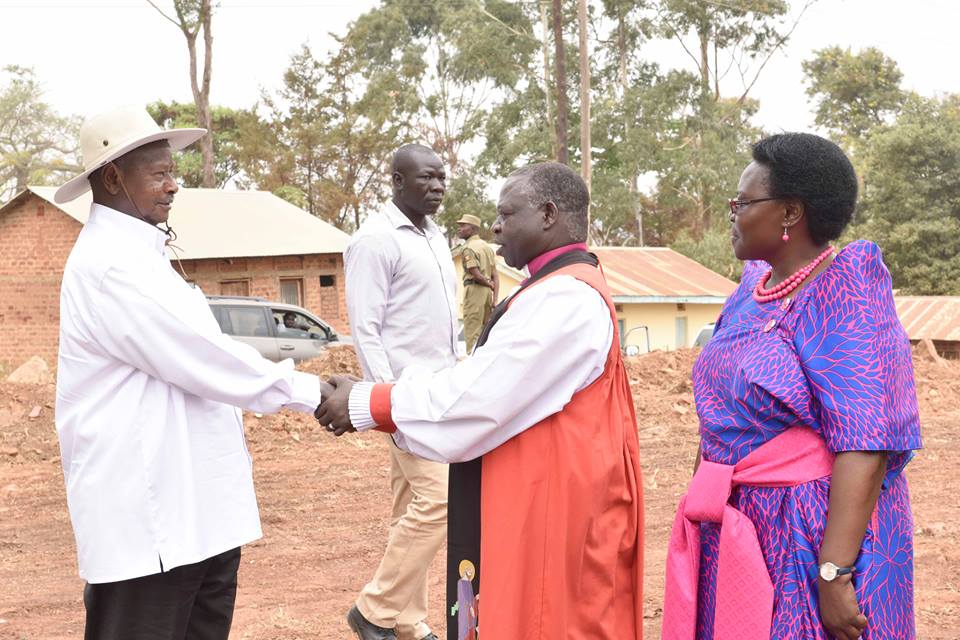 The President asked the people of Nebbi district to offer him five acres of land in the highlands and five in the lowlands so that he enabled to create demonstration farms for them like he did in Luweero. He also advised them to use the conducive climate in the low land to practice fish farming noting that the venture is profitable.
"I have four fish ponds in half an acre and my people are getting between Shs.64 million a year from half an acre. So when you see this whole valley of the Nile, how many fish ponds can we put in that site?" he commented.

Mr. Museveni encouraged families in Nebbi district in particular and Uganda in general to avoid physical sub-division of family pieces of land and leave them consolidated but divide produce from them on basis of shares. He said that sharing the produce from consolidated family pieces of land is the right kind of sharing that does not destroy but keeps property together. The President also welcomed and appreciated some of the Congolese brothers who had come to support the church project.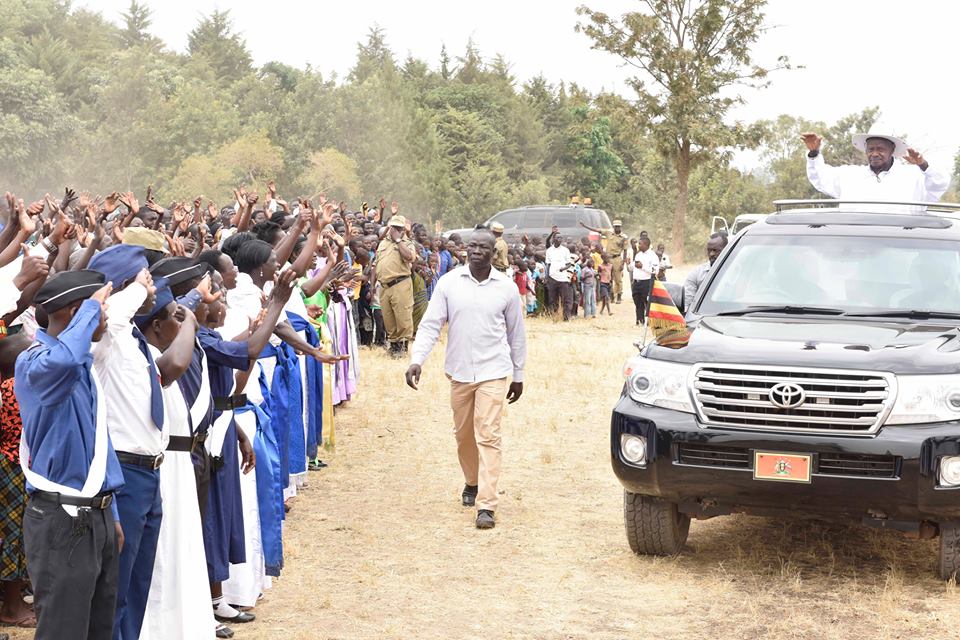 "I am very happy to see these Congolese brothers here. These borders are colonial borders. The people of Africa should work together to get rid of these borders and unite," he remarked.
President assured the people that Nebbi District will soon be getting a tarmac road from Nebbi Town to Goli.