Last week, Public Service Commission (PSC) appointed a veteran conservationist Sam Mwandha as the new Executive Director of Uganda Wildlife Authority replacing the out of favour Dr. Andrew Seguya.
Mwandha beat the incumbent Seguya and Achilles Byaruhanga, the executive director of Nature Uganda to take up the UWA most high, but controversial job.
What now remains reeling in the minds of the public is if Mwandha who prior to his appointment was the chief of party at African Wildlife Foundation, will serve independently, honestly and with competency towards conserving and managing Uganda's wildlife.
With 10 national parks and 12 wildlife reserves under his jurisdiction, Mwandha will have to brace himself for the 'good, bad and ugly' for the challenges ahead of him could turn horrible and swallow him up like it has been the case for all his predecessors.
Conflict of interest and influence by top politicians to serve their interests has been cited as a major hurdle that has marred UWA for over a decade.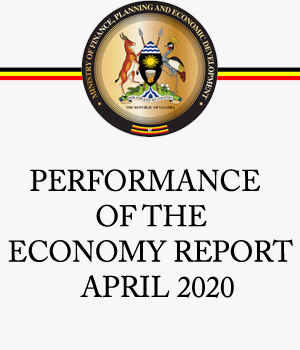 UWA was established in 1996 and it first boss was the late Moses Mapesa who served until he was kicked out in 2010. Mapesa and his directors were all fired by the then Minister of TourismKahinda Otafiire (now Constitutional and Justice Minister) over allegations of offensiveness and incompetency.
Mapesa's sacking is said to have been orchestrated by the then UWA board chair Dr Boysier Muballe who was serving and protecting the interests of Otafiire. Muballe, an orthopedic and Otafiire are great childhood friends and up to date the General regularly visits Muballe at his home in Ntinda.
It is Otafiire who appointed his personal friend Muballe as board chair after Mapesa remained obstinate to his interests.
And indeed, Muballe did not disappoint Otafiire. Upon taking over office in April 2010, Muballe reportedly pronounced himself as UWA's accounting officer and issued several instructions to Mapesa and some directly to members of staff.
On July 10, for example, Muballe allegedly issued various instructions directly to staff on matters of procurement and park operations without consulting Mapesa, who only got to know through copies of correspondences or where staff directed cared to share with him.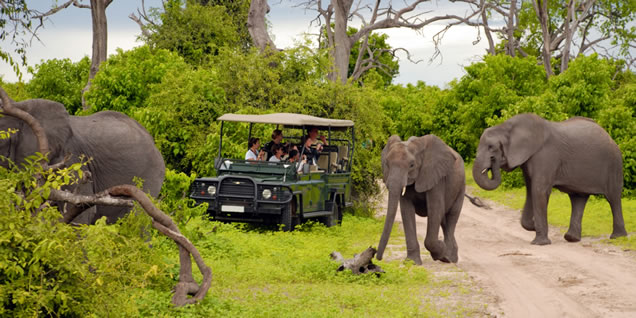 Muballe also ordered the termination of contracts and concessions, including that of Ajai Wildlife Reserve, Katonga Wildlife Reserve and Pakuba Lodge, and suspended issuance of sport hunting permits without a collective resolution from the board. This forced the board to convene 'an extraordinary board meeting' on July 30, 2010, agreeing to undertake a forensic audit of UWA activities. It is from these audits that Mapesa was sent on forced leave and thereafter fired.
During that period of uncertainty, UWA director of legal affairs Mark Kamanzi, was elevated to acting ED, but later dropped back to his position after Otafiire transferred Dr. Seguya who was serving as the executive director of the Uganda Wildlife Education Centre to UWA top job. Apparently, Otafiire preferred Seguya's appointment in a bid to serve his interests unlike Mapesa who was 'bigheaded.'
Seguya's appointment was made possible after Mapesa rushed to High Court to challenge the legality of the UWA board. The court threw away Muballe and his board, thus allowing Otafiire to appoint a new ED Seguya-whose appointment was made substantive by late Maria Mutagamba who had been appointed Tourism minister to replace Otafiire.
Whereas other ministers who came after Otafiire did not influence so much the affairs of UWA under Seguya, the latter has been blamed for paving way for his own downfall for engaging into unscrupulous activities that contravene the UWA Act.
The last nail on Seguya's grave was hammered by the fountain of honour, President Yoweri Museveni who on May 2, 2017 wrote to Irene Mulyagonja, the Inspector General of Government, ordering the Inspectorate to investigate 'wrong doing' in UWA.
Museveni listed eight issues that need to be investigated key among them, the Dr. Seguya for authorizing the export of Pangolin, its meat and scales contrary to international conventions.Museveni in his letter also observed that some UWA officials were collaborating with Chinese diplomats Li Wejin and Yinzhi, to export ivory from DR Congo, Central African Republic and South Sudan. He also expressed displeasure over the reported theft of 1,300Kgs of impounded Ivory worth Shillings 3 billion from the UWA stores among others.
It is not a surprise that when Public Service Commission announced for applications of UWA ED job, Seguya like his other predecessors was shown the exit. Records now show that it is only Mapesa who has served for more than one term and if new ED Mwandha will defy the odds is a question for another day.