Government has disregarded the news that was circulating in the Media on the borrowing of shs.700 Billion to pay salaries for public servants.
Speaking to the Media this afternoon at Media Center, the Minister of Finance Hon. Matia Kasaija said that the proposal was exaggerated before being presented in Parliament something that he found misleading
"I would like to inform the General Public that this story was an exaggeration of the proposed borrowing that I laid before Parliament. We borrow to a large extent to finance capital development and production. In my letter dated 9th February 2018; I submitted a proposal to Parliament seeking authority from the House, in accordance with the requirements of Article 159 of the Constitution of the Republic of Uganda, to borrow additional Ushs 736 Billion from the domestic financial market to finance the Budget for FY 2017/18." He said.
Matia noted that the purpose of this borrowing is to mitigate the revenue shortfalls being experienced this year.
"In the First Half of the Financial Year, Government revenues recorded a shortfall of UShs. 324 billion on account of the following: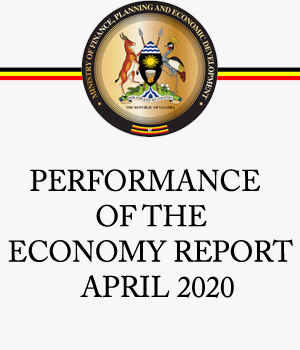 i) Lower collections for VAT (Shs.139.04 billion),
ii) International trade Taxes (Shs.53.07 billion), and
iii) Income and excise taxes (Shs.144.85 billion)." He added.
He added that as a result of the above Shortfalls and in Order Bridge the funding deficit, Ushs 736 billion will be borrowed from the Domestic Market. This borrowing will not have a significant impact on the private sector given that liquidity in the market currently amounts to Ushs. 2 Trillion, and it comes at a time when interest rates are low. Currently the Central Bank lending Rate stands at 9%.
It's important to note that the borrowing will ensure that we meet the financing obligations of on-going infrastructure projects whose certificates will fall due this financial year as well as other statutory obligations such as wages.
Minister Matia further details the proposed spendingbelow.
"I therefore wish to re-iterate that whereas Ushs 48 billion of the borrowing will meet the shortfall on Salaries, this is only 1.3% of the Total GoU wage bill. The Wage Bill for this Financial Year, amounts to Ushs 3.58 Trillion and a total of Ushs 2.70 Trillion (75.4%) has already been released covering the first three (3) Quarters of the Financial Year.
It is therefore, erroneous to assume or create the impression that Government has no money to pay salaries.
I wish to also remind you that the Approved Government of Uganda Budget excluding Debt and external financing amounts to Ushs 12.59 Trillion. The total releases to date (Quarter One –Quarter Three) are Ushs 9.94 trillion which is 79% of the Approved GoU Budget. Of this, Development expenditure especially for infrastructure projects is performing at 73%. In addition, we have made tremendous progress in providing funds to the following areas:
Provision of Ushs 300 billion towards clearing of domestic arrears in Quarter One and Two as announced in my Budget Speech to support the private sector;
ii. Ensuring contractual obligations of Ushs 1.16 Trillion under UNRA are met by end of Q3;
iii. Seasonal requirements for NAADS (92%) and Coffee Development Authority 82% to provide planting materials to the public to take advantage of the planting season.
iv. Development funds for Local Governments to enable timely implementation of local government projects.
v. Frontloading expenditures for drugs of UShs 258 Billion.
This implies that Government expenditure is on track.
In conclusion, I want to assure the public that inspite of the short term revenue shortfalls being experienced, the Budget for FY 2017/18 overall is performing well and its execution is on track as appropriated by Parliament and Government will continue to meet its obligations including salaries and wages which take the first call on the budget.