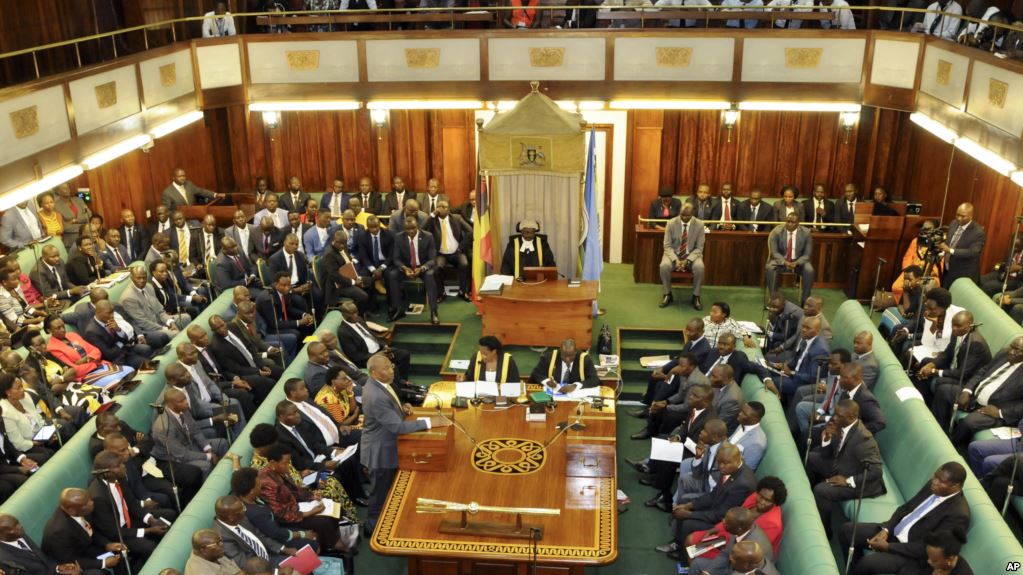 The Speaker of Parliament, Rebecca Kadaga, has endorsed a recommendation to amend the law governing the Parliamentary Pension Scheme (PPS), in a bid to enable it increase on its lending capacity to members.
The Chairperson of the Board of Trustees of the Parliamentary Pension Scheme Hon. Remigio Achia (NRM, Pian County) noted that the Parliamentary Pension Scheme had grown by 20% since 2016, from shs100 million to shs184 billion at present day, adding that it could grow further if the cap on lending was changed or removed. This plea was made to the Speaker who made her maiden visit to the scheme's offices at Development House along Parliament Avenue on Wednesday, 21st February 2018.
Nightingale Mirembe, the Pension Scheme's Chief Operations Manager, added that  "there are inadequate resources available for the loan product due to the 5% cap on the amount of money to be lent out."
Mirembe also highlighted the need to amend the PPS Act to remove the vesting scale and include investment regulations independent of regulations by Uganda Retirement Benefits Regulatory Authority (URBRA), so as to increase the percentage for the loan product from 5% to 15%.
Hon. Cecilia Ogwal (FDC, Dokolo) said a PPS committee had proposed a motion to direct the Legal Services department of Parliament to amend the scheme's law, emphasizing that the pension scheme aimed at providing a soft landing for MPs upon retirement.

The Speaker advised that the amendment of the PPS law needed to be done in conformity with the URBRA law, adding that members of the scheme needed to be engaged further to effectively grow the body.
"Let us work on the amendment during this session of Parliament so that we improve on the capacity of the scheme. We should also talk to members about writing a will because life can end at short notice; they need to be more serious about what they are doing," noted Kadaga.
The Parliamentary Pension Scheme was established by an Act of Parliament in 2007 and is governed by an eight-member board of trustees including members of Parliament and staff.