The Speaker of Parliament, Rebecca Kadaga, has urged stakeholders in the financial management and accounting sectors to collectively play their oversight role and ensure accountability and transparency so as to avoid corruption, and mismanagement of resources.
Kadaga, while officiating at the 25th Annual East and Southern African Association of Accountants Conference at Imperial Resort Hotel Entebbe on Monday 25th February 2018,  said that proper utilisation of resources can only be realised with a strong multi-sectoral collaboration in effective public finance management, enhanced financial systems and adoption of high quality professional standards.
"Adequate public financial management must be provided by the legislature, government institutions, civil society, the media and the general public," said Kadaga. She revealed that government has undertaken a wide range of public finance management reforms to improve efficiency, transparency and accountability in the management of public resources as a foundation for poverty eradication and sustainable development.
The Speaker also applauded the Office of the Accountant General for playing a crucial role in championing some of the key reforms. These include formulation of enabling public finance management legal frameworks, orderly and participatory budgeting process, enhanced budget execution controls and improved quality of financial reporting at Ministries, Departments, Agencies and Local Governments.
"Implementation of these reforms has improved provision of annual budget performance reports and consolidated financial statements, supported oversight role of parliamentary committees and facilitated operation of the Treasury Memorandum," Kadaga said.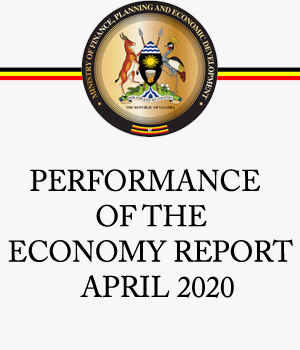 The Minister of Finance, Planning and Economic Development, Matia Kasaija, said that to sustain the current milestones in public finance management, government will continue taking bold steps in making reforms. "Without taking bold steps to reform our public finance management systems, the gains achieved so far and actions aimed at supporting economic growth will go to waste," said Kasaija.
The Accountant General, Lawrence Semakula, reiterated that the ability of governments to efficiently collect revenue and spend it in an accountable and transparent manner is instrumental for nations seeking to expand their economic growth and increase available resources.
"It is imperative to discuss and find positive approaches and issues relating to public financial management reforms if we have to attain economic growth," he said.
The Conference drew 700 participants from 14 member countries under the theme; "Public Financial Management Reforms, an engine for Sustainable Development Goals and Economic Growth."