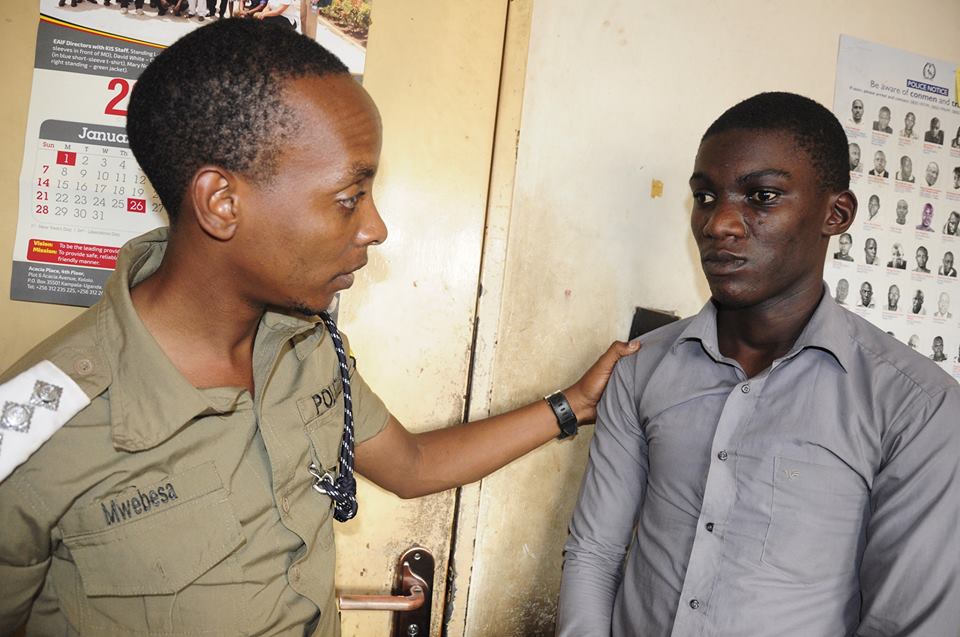 24 year old arrested for conning 15million Over Fake Online Job Offers.
Worldwide there is a growing vice of people that use fraudulent methods and means to swindle innocents from their hard earned money.
Our Central Police Station team today arrested a man identified as Amanyire Steven aged 24, a resident of Kasubi following a spate of incidents involving fraud through use of fake Facebook accounts.
Amanyire created a fake facebook account in the names of Mugalanda Cathy Irene (Don), joined different nursing groups and advertised a number of Health Services Commission (HSC) jobs claiming to provide connections. His unsuspecting victims would be then tasked to send money on a mobile money number 0788104333 conning an amount of money up to a tune of 15 million Uganda Shillings.
He is currently detained at CPS Kampala under charges of impersonation,electronic fraud and obtaining money by false pretence.