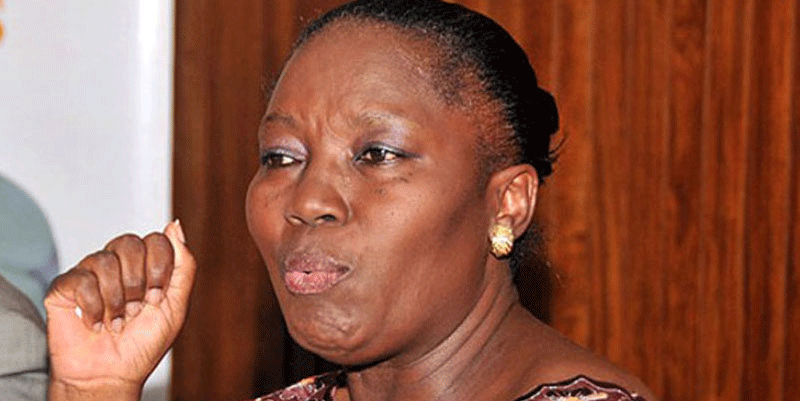 Rebecca Kadaga
The Speaker of Parliament, Rebecca Kadaga has asked the Swedish government to consider supporting Uganda in reducing unemployment levels.  Kadaga said that the private sector is not growing as fast as anticipated and this affects creation of jobs.
"The public sector cannot employ more than 400,000 people and this means the rest of the unemployed people have to find jobs in the private sector," said the Speaker.
This was during a meeting with a group of journalists from Sweden, led by the Swedish Ambassador, H.E. Per Lindgarde, on Monday, 05 March 2018. The delegation is in Uganda on a study tour about the progress and challenges faced by Uganda.
Kadaga also told the journalists that Uganda is still struggling with poor service delivery especially in the health sector.  She said that while the population is increasing, the health services are static.
"Parliament is not happy with the health sector budget which is diminishing instead of growing," she said. She noted, however, that Uganda has made progress in several areas including discovery of minerals, oil as well as in infrastructure development.

"Our intention is to have 40 per cent coverage of electricity in all district headquarters by the end of this year," said Kadaga.
The leader of the delegation, , Erika Bjerstrom commended Uganda for the progress made in infrastructure development.
"I was in Uganda 19 years ago and I am impressed with the improvements made since then," said Bjerstrom.
According to the Uganda Bureau of Statistics, the unemployment rate in Uganda stands at 64 per cent with majority of the unemployed being youths aged between 18 to 34.