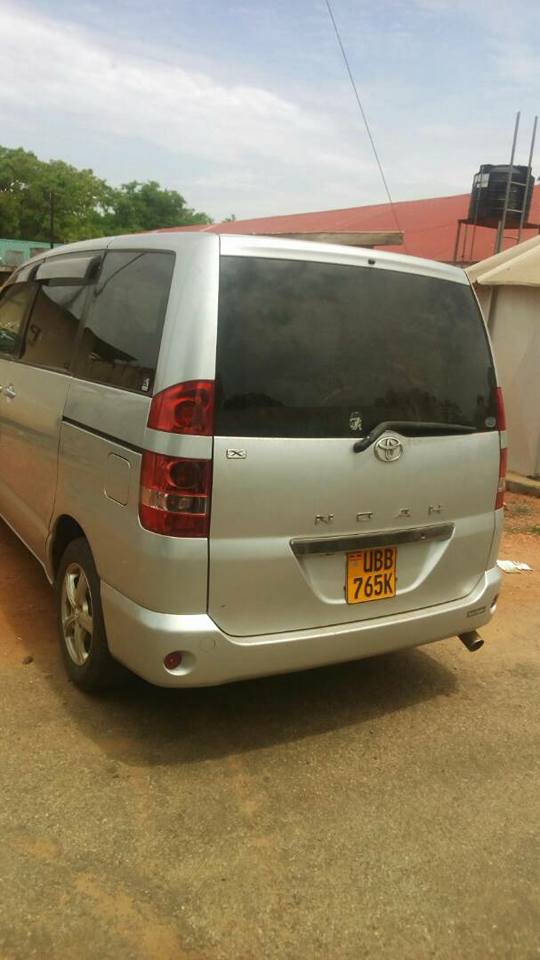 The Flying Squad Unit attached to West Nile Region have recovered a motor vehicle Reg No. UBB765K, Noah new model, silver in colour from Arua and arrested two suspects who were trying to sell it at Shs 14 million in a Garage within Arua Municipality.
SP Josephine Angicia, West Nile Police Spokeswoman has confirmed adding that the officers were tipped off by informers which led to their swift arrest of the suspects.
The two suspects have been identified as Mbabazi Hamis and Mutebi Juma.
They have been brought to Ntinda Police Station in Kampala where the theft case was registered.