Famous presidential adviser Tamale Mirundi has attacked former Kampala city mayoral aspirant Daniel Kazibwe aka Ragga Dee.
This attack comes a few days after the famous singer turned into politician got involved in talks mediating different Boda boda groups in Kampala City. Ragga Dee was however heckled by the Boda boda citing that he has no role he plays in the city, not even a member of the said associations therefore was not meant to attend their meeting and talk on boda boda issues.
Speaking while appearing on Top Radio last week, Tamale said that Ragga Dee was supposed to be undressed for poking his nose in issues beyond his business.
He said that the Oyagala Sente hit maker should instead concentrate on producing music since politics has become a disaster on his side.
Tamale adds that Government should not neglect the Boda Boda industry since it employs the most percentage of the unprivileged youth who may become a problem to national stability once their grievances are not addressed appropriately.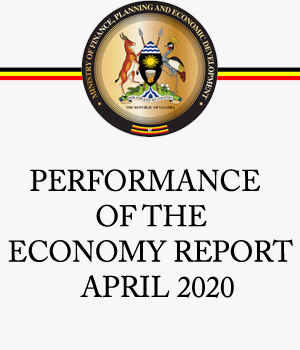 "Why should government ignore the Boda boda yet it is having the biggest numbers of youths in the country? Where do they expect to get votes the next election when they continue frustrating voters and bringing Mafias to sort their problems? The Mafias in our nation need to be undressed, caned and chased like rats because all they think about is how to steal money but not work and help the poor people." Tamale said.
He added that the youth in the industry need support because they have sacrificed a lot to get where they are.
"Why should government confiscate people's motorcycles anyhow, do they think that they picked them from streets? Those poor people you see their plots of land to come and hustle with the city but its unfortunate some government officials only concentrate on arresting them instead of streamlining the business." Tamale added.
How the scuffle Between Ragga Dee and Boda Boda cyclists started.
The cyclists expressed their damning sentiments about Ragga Dee in a meeting called by Kampala Minister Beti Kamya on Saturday to give updates on streamlining the Boda-boda industry.
The cyclists were stunned when Ragga Dee was introduced as "presidential advisor on boda boda issues." However, Ragga Dee later clarified that he works with Gen Salim Saleh in Operation Wealth Creation (OWC).
Ms Kamya used Ragga Dee to mobilise leaders of Boda boda associations in Kampala because he had earlier taken them to meet Gen Salim Saleh. A section of the cyclists, however, accused Ragga Dee of favouritism, saying he declined to invite some association leaders.
They likened Ragga Dee to Abdulla Kitatta, leader of Boda boda 2010, who is currently incarcerated at Makindye Military Barracks and facing charges of unlawful possession of firearms and military stores in the Army Court.
Mr Katabila Sadat, one of the Boda boda cyclists argued that Kitatta ventured into Boda boda issues the same way Ragga Dee is doing now. He said Boda boda cyclists don't know and don't accept Ragga Dee in their affairs. He dared Ragga Dee to table his appointment as presidential advisor on Boda boda issues.