Following the executive decision that left two top security bosses (Gen. Kale Kayihura and Gen. Henry Tumukunde) displaced, President Yoweri Museveni has strongly warned newly appointed Security Minister Gen. Elly Tumwine to avoid repeating the same mistakes committed by his predecessors.
Speaking during his swearing in ceremony at State House Entebbe, Museveni advised security organs to work as a team if they are to succeed in executing their assigned duties.
"In the security docket the main issue has been teamwork. When you work as a team you benefit from the knowledge of others." said Mr Museveni.
Museveni also tasked Tumwine to always report and share information whenever there challenges citing that People should contribute their ideas and ensure success thereafter.
The commander in Chief also noted that People should not be shy to help each other in terms of management.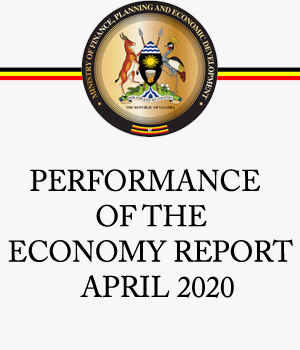 "Security heads should not seat and remain silent while wrongs are being committed," Museveni added.
Gen Tumwine who was vetted and approved by Parliament last week replaces Lt Gen Henry Tumukunde.
Tumukunde was relieved of his duties alongside the Inspector General of Police Gen Kale Kayihura who was respectively replaced by Okoth Martin Ochola while Brig Sabiiti Muzeyi as Deputy IGP.
It should be noted by the time of Kayihura and Tumukunde's exist, their relationship had fallen apart with allegation of fighting each other. This was manifested on several occasions in public and even closed door meetings where the duo clashed over reasons that were better known them.
As a result the clashes forced the former inspector General of Police to issue a warning to all police officers across the country stopping them from sharing police information and secrets with other security organs regardless of the fact they were serving the same master and on the same mission to protect Ugandans.
Meanwhile as these clashes intensified, a series of related crimes occurred in the country and for the time being, no satisfying report was released the police force and the sister security organs.
In response, the Fountain of Honour replied with a fatherly heart and relieved some of the top security officials lead by the IGP Kale Kayihura and Gen. Tumukunde citing that the force had been infiltrated by bean weevil (Kawuukumi).
Gen Tumwine's swearing in ceremony  was attended by among others, the Prime Minister Ruhakana Rugunda, First Lady Janet Museveni who is also the Minister of Education and Sports, Minister of Internal Affairs Gen Jeje Odong, Minister of Public Service Muruli Mukasa and Government Chief Whip Ruth Nankabirwa.