President Yoweri Museveni has reportedly finalized plans to announce his new cabinet.
According to a highly placed source, Museveni is set to announce his new cabinet in late March or early April. Museveni who is commander-in-chief on June 2016 announced an 80 man cabinet (including state ministers), but saw 3 of his nominees; Ismael Orot (State Minister for Works),Adrian Tibaleka (State Minister for the Elderly and the Disabled) and Harriet Ntabazi (Minister of State for Industry) were rejected by the parliamentary Appointments Committee.
Whereas, Museveni later on appointed former Chief of Defence Forces (CDF) Gen Katumba Wamala as state minister for Works, the remaining two ministerial positions have remained vacant until to date. Another position later on fell vacant when Herbert Kabafunzaki, Minister of State for Labour, Employment and Industrial was fired for alleging taking a 30m bribe from Aya boss.
Museveni early this month announced his first mini-cabinet reshuffle when he sacked security minister Henry Tumukunde and replaced him with Gen Elly Tumwine who was successfully vetted and approved by parliament last week.
Cabinet Reshuffle Details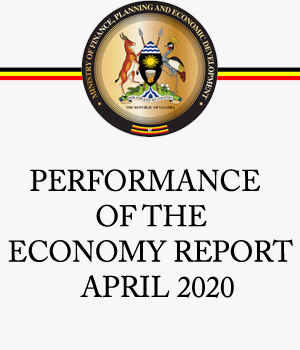 According to intelligence, President Museveni has already vetted his next cabinet and apparently, some big shots are set to wail while others will eat big.
An insider has told The Insider that Museveni is set to drop Gen Wamala and Hajji Nadduli as state minister for Works and minister without Portfolio respectively. Gen Wamala is set to be elevated to a new cabinet position.
The other ministers who according to a source will also be dropped from their current positions include; Jane Aceng (minister for Health), Godfrey Kiwanda (state minister for Tourism), Persis Namuganza (state minister for Lands) and Peace Mutuuzo (state minister for Gender).
An insider further revealed that other new entrances who are going to eat big in the next cabinet reshuffle include; Andrew Koluo, Toroma County MP in Katakwi district. NRM's Koluo came to parliament after a byelection that resulted after a tragic death of Cyrus Amodoi in a motor accident. Koluo has been tipped for a cabinet job especially in the ministry of Tourism.
The other MP who is due for a cabinet appointment include; Beatrice Anywar, Kitgum Woman MP. The former FDC MP who turned a 'secret yellow' gal for President Museveni and has on several occasions led big mobilisers to state House to meet Museveni.
Another former FDC gal who is set for a cabinet job is Anita Among, Bukedea Woman MP. The 'yellow' skinned Among is now a secret member of the NRM family and this explains why the opposition have decided to sack her as the vice chairperson of COSASE- an accountability committee in parliament. Among has become a king maker in Teso and beyond. Museveni has turned her into his briefcase and moves with her anytime he feels like. She could be the next minister for Presidency.
The other MP who is set to eat big is Raphael Magyezi, Igara West MP. Magyezi will be rewarded solely for orchestrating the age limit Bill that has given Museveni a leverage to rule for life. Hood Katuramu, MP representing Persons with Disabilities is also set to eat big in the next cabinet reshuffle. Katuramu has been tipped to be minister of State for the Elderly and Disabled. Sacked Lt Gen (Rtd) Tumukunde has also been tipped to bounce back in the next cabinet reshuffle.