Stanbic Bank Uganda has kicked off this year's National Schools Championship with regional launch in Western, Eastern, Northern and Central Uganda.
Running under the theme "Empowering the job creators of tomorrow", this year's competition seeks to encourage innovation amongst the students and embrace entrepreneurship especially in market with limited job opportunities but great prospects for new business ideas and solutions. The championship will also empower and upskill the patron teachers who are critical to creating a strong foundation for the success of the students.
Commenting on the regional launches, Barbara Kasekende the Stanbic CSI Manager reiterated the bank's reason for promoting the competition. She said, "Investing in education is an integral part of the bank's strategy in fostering development in the country.  This year, the theme aims to promote entrepreneurship to empower our future job creators.
Youth today need to be given the opportunity to discover their full potential and we believe this championship will promote a healthy competition and allow the students to show case their very best ideas. For this reason, we are focusing on skilling them with practical financial and business skills as well as life skills so that they can be active participants in the growth of our country."
"We are excited by the positive response to this year's competition from all the regions. Following the call for applications, we have a total of 15 schools from each region that have been selected to compete with each other to secure the top spot to represent each region at national level. I thank the schools that submitted their entries and congratulate those that qualified to compete in this year's National Schools Championship," Barbara added.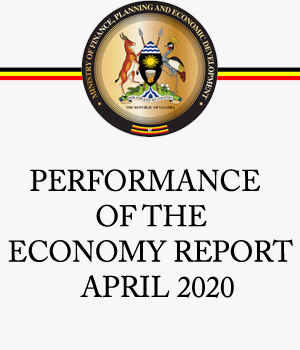 The schools selected to compete in this year's Stanbic National Schools Championship include;
Western region – Bweranyangi girls' secondary school, Ntare School, Mbarara high school, Mbarara Secondary School, Kinoni Girls Sec. School, Immaculate heart girls school, Ruyonza School, MaryHill High School, Nyakasura School,  Mandela Secondary School, Hoima, St. Leo's College Kyegobe, Boni Consilii Girls' Vocational SS, Kyebambe Girls' School, Fort Portal SS, Kyenjojo S.S.
Northern region – Otino Waa Comprehensive Secondary School, Sir Samuel Baker School, Lira Town School, Muni Girls' Secondary School, St. John Paul II College-Gulu, Arua Public School, St.Peter and Paul Seminary Arua, Ediofe Girls' Secondary School, Mvara Secondary school, Dara Christian High School, St. Josephs' College Layibi, Aduku Secondary School, St. Josephs' College Ombaci, Mentor Secondary School and DR. Obote College-Boroboro, Lira.
Eastern region – Iganga Secondary School, Jinja College, Viva College School, Hamdan Girls High School Mbale, The Amazima School, Ngora High School, Busoga College Mwiri, Wanyange Girls' Secondary School, St. Peter' College Tororo, Tororo Girls' School, Jinja SS, Bukoyo Secondary School, Kiira College Butiki, Nakanyonyi Girls School, Busoga High School Kamuli.
Central region – St. Joseph's sss Naggalama, Nabisunsa Girls' Secondary School, Seeta High School- Main Campus, Kibuli Secondary, Kitante Hill School, St.Henry's college kitovu, King's College Biddo, God Cares High School, Mengo Senior School, Gayaza High School, Naalya Secondary School Namugongo, St. Marys' College Kisubi, Nansana Education Centre, Makerere modern secondary school, Ndejje Senior Secondary School.
6,000 students from 60 schools across the country are expected to take part in this year's competition. They include both Government and Private Schools. Students will go through different stages in the competition including a class room test, oral quiz, Essay competition, debate competition and a business skills competition all set around financial literacy, life skills, logic, business and entrepreneurship.
The official launch of the 2018 Stanbic National Schools competition will be held in Kampala on Monday 19th March 2018.