Plot to arrest former Inspector General of Police (IGP) Gen Kale Kayihura has been finalised.
On March 04, President Yoweri in a special announcement on fired Gen Kayihura along with his nemesis Henry Tumukunde, Security minister. Kayihura and Tumukunde were replaced by IGP Okoth Ochola and General Elly Tumwine respectively. Brigadier Sabiiti Muzeei was also appointed the Deputy Inspector of Police.
Apparently, Kayihura was fired for rampant unresolved murders, kidnaps and infiltration of the police force by criminals and this explains why Museveni recently revealed that he has removed bean weevils from police.
The latest now is that there is a looming ploy to arrest Kayihura for harbouring and protecting bean weevils in Police and among others 'protecting' criminality.
According to an insider, security is waiting for Kayihura to officially hand over office to the new IGP Ochola before his arrest warrant is finalized. Currently, Kayihura is out of Kampala and is in his famr in Lyantonde where he is writing his report.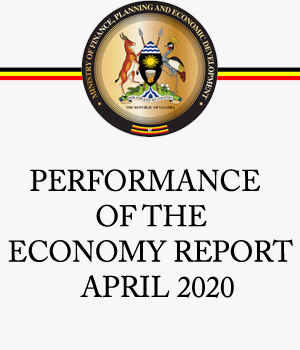 Kayihura is expected to officially hand over office this week although Police Spokesperson during Monday press briefing said that the actual date will be announced. However, our sources have established that Kayihura could hand over office this Friday. It is after handing over office that security intends to arrest Kayihura.
It should be remembered that even when he was still IGP, security attempted to arrest Kayihura after they surrounded his residence. In October last year, military police officers had cordoned off Kayihura's home in Muyenga, a Kampala suburb. The military police, which is an affiliate of the Uganda Peoples' Defence Forces (UPDF) had reportedly been deployed around Gen Kayihura's home with intentions of arresting him and or his guards.
This came days after the arrest of senior police officers including Senior Commissioner of Police Joel Aguma and Senior Superintendent of Police Nixon Agasiirwe over illegal repatriation of political refugees to Rwanda and South Sudan; armed robberies and murder.
Intelligence reports indicate that Gen Kayihura while he was still IGP, watched over criminality by his senior officers, but remained silent, raising suspicions that he is part and parcel of the crimes.
It has also emerged that while serving as IGP, Police had made it a daily routine to use hardcore criminals to eliminate prominent people who threatened their superiority.
Sources say that top recent murders in the city such as murder of AIGP Andrew Kaweesi, Prosecutor Joan Kagezi among others were orchestrated by top criminals who were picked from their incarceration in Luzira Prison. Among those killer machines include a one Mushabe Ashiraf Aka Benz, also known as Christ Tumushabe who reportedly arrested by Internal Security Organisation (ISO) last week.
Reports show that Mushabe is Uganda's most notorious hired assassin believed to have participated in most high profile gruesome killings the country has ever witnessed. Mushabe was reportedly released from Luzira in 2014 where he had been charged with murder under the commands of Kayihura threw Nixon. Since then the trio have closely been working together.
Sources say that Kayihura's protection of Nixon forced the latter to continue committing several crimes since he was assured no one would stop him.
It is not a surprise that Kayihura, has been dragged to the International Criminal Court (ICC) over crimes against humanity that he allegedly committed along with his men when they forcefully deported a group of Rwandan nationals back to Rwanda.
Kayihura is jointly taken to ICC along with 16 other senior police officers including the already indicted SSP Nixon Agasiirwe, SCP Aguma Joel. There is fear that Kayihura's accomplices some of whom have been arrested could point to their former boss for being behind the crimes, thus prompting his arrest.