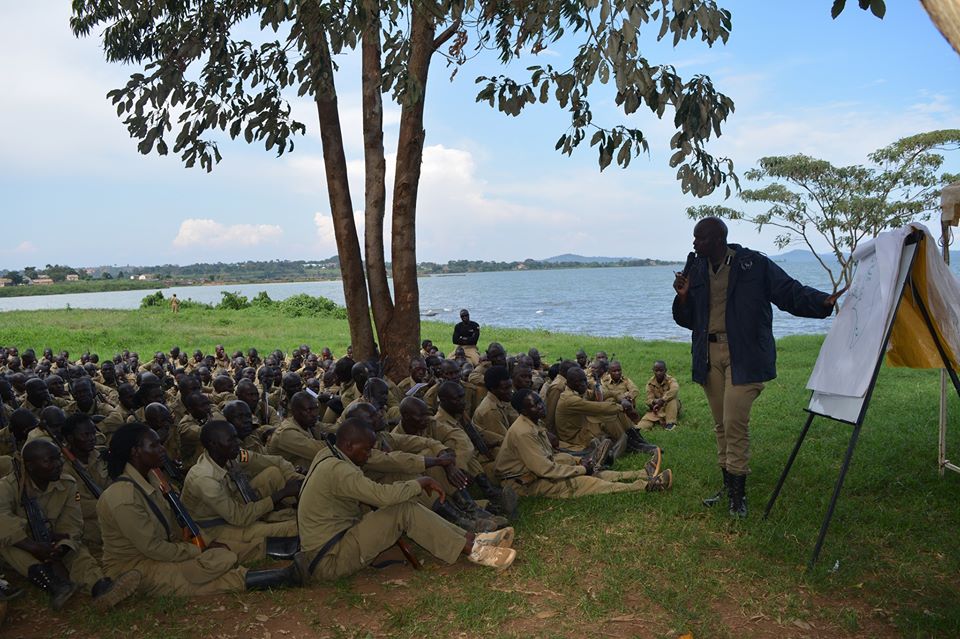 The sophistication of the current security situation in Kampala Metropolitan Police warrants alertness, quick decision making and response.
Today Kampala Metropolitan Police Commander CP. Frank Mwesigwa met trainees undergoing a refresher course at Kigo Marine Base.
While speaking to the 609 trainees undergoing Security Management Refresher Course
on a topic of how to improve police image using urban policing methods, stressed that the core aim of the course is to address the skills gap compared to the package provided during the initial police training.
He told the officers to mind about the institutional image arguing that can only be depicted in the actions taken by officers during operations and daily policing.
"Policing is that positive conviction of knowing that everyone's life and property matters and it starts from deep inside one's heart. Once every officer puts that at the back of his mind, there is no doubt whatsoever that police image shall be made great again", Mwesigwa said.