The Uganda Parliamentary Forum on Malaria has reiterated its commitment to engage in efforts to curb malaria prevalence in Uganda.
The Forum, which will officially be launched early next month, will work in collaboration with Government of Uganda as well as local and international partners.
The Chairperson of the Forum, Hon. Moses Balyeku (NRM, Jinja Munic. West), was meeting Charlotte Webster, the ambassador for 'Malaria No More' based in the United Kingdom, at Parliament on Friday, 16 March 2018.
Hon. Balyeku told Ms. Webster that the target of the Uganda Parliamentary Forum on Malaria was to ensure that MPs engage families at grassroots level to know the negative impact of malaria and how to avoid it.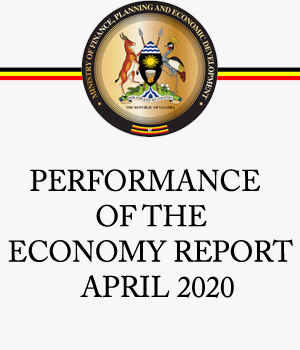 "Since we are voted by people at the grassroots, we need to go back to them and advise them on issues like how to use mosquito nets effectively to keep malaria out of the way," said Hon. Balyeku.
Hon. Moses Nagwomu (NRM, Bunyole East County), the Secretary General of the Forum noted that malaria was the number one killer in Uganda, with 16 people dying daily.
Nagwomu said the forum was working with DFID and Malaria Consortium to set up a malaria fund, given that 95 percent of funds to fight malaria were from donors, with Government contributing only five percent.
"We want to come up with legislative processes to combat malaria in light of our slogan which is 'A Malaria Free Constituency is our Responsibility'," added Nagwomu.
Dr. Aloysius Ssenyonjo, the project director for Supporting Policy Engagement for Evidence-based Decision (SPEED), commended Government's efforts to fight malaria prevalence in the country.
"Of every 100 patients who go to hospital, 40 of these get diagnosed with malaria. The Uganda Parliamentary Forum on Malaria brings in political support since the technical work has already been done," said Dr. Ssenyonjo.
Ms. Webster said she had visited Hoima and noted reports of death from malaria, but was quick to commend efforts by Government to end the disease, saying polices to engage community leaders were necessary.
"Awareness on malaria can contribute to a malaria free Uganda, and it can complement efforts of funding for drugs to treat patients," said Ms. Webster.
Members scheduled the launch of the mass awareness campaign against malaria on 5 April 2018, to which they invited the ambassador to complement Uganda's efforts to fight malaria.
Charlie Webster, who is also a UK television presenter, is in Uganda to meet people who are on the frontline of the fight against malaria.
The Uganda Parliamentary Forum on Malaria is being monitored by 'Malaria No More', as an organization of interest in line with eliminating malaria prevalence.