Deputy Chief Justice Alphonse Owiny-Dollo has said that all petitions age limit and other related cases will be heard in Mbale High Court.
According to Owiny-Dollo, all petitions including one of Gerald Karuhanga and 5 others Vs Speaker Rebecca Kadaga will all be transferred to High Court, Mbale for its first hearing onApril 04, 2018. Karuhanga and five other MPs first ran to High Court contesting Kadaga's decision to suspend them from the House on the eve of the Age limit debate in September.
The matter was later on transferred to Constitutional Court after Justice Margaret Oguli ruled that the matter should be referred to the Constitutional Court for interpretation. The aftermath of age limit Bill which was passed on December 20, 2017 attracted several petitions challenging the legality of the Bill. Among others petitions include; Uganda Law Society Vs Attorney General, Male Mabirizi vs Attorney General.
During the Tuesday conferencing at the Constitutional Court, Owiny-Dollo, told all the petitioners through their lawyers judiciary has the jurisdiction to handle any matter in any court in Uganda and that the petitioners should sacrifice to pay the cost of travelling to Mbale. He added that the judiciary has a competent team of justices and no one is going to arm-twist them even if these matters are handled from Mbale.
Counsel Erias Lukwago who was representing the 6 opposition MPs who petitioned court after Speaker Kadaga suspended them from the House before the age limit Bill was passed, attempted to reject the move to transfer the cases to Mbale.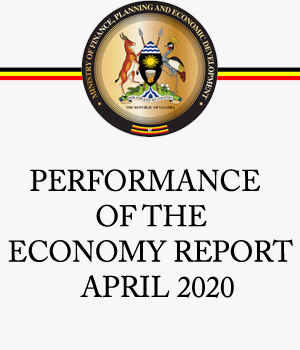 "There is an issue of convenience for us in terms of reference.  The High Court in Mbale has no library and there are things I may require urgently from my office in Kampala because most of us don't have offices in Mbale. More so, this is a constitutional matter. We have 6 petitioners who are MPs including Leader of Opposition (Winfred Kiiza), Opposition Chief Whip (Semujju Nganda) and other shadow ministers who have matters to attend to get.  That means the entire cabinet in parliament will be in Mbale and there won't be business in the House," Lukwago said.

Despite rejecting the move to shift to Mbale, Lukwago said that his clients were uncomfortable and feel unsecure considering that Pro-Kadaga supporters recently stormed court and caused commotion.
In his ruling, Winy-Dollo trashed Lukwago's submission saying that if the petitioners think their matters are important and are for the interest of Ugandans then it is in equilibrium to satisfy and drive to Mbale for the hearings which he said will be take long.
"It does not make sense for a matter that petitioners claim to be so important to turn it into a matter of convenience. So if shadow cabinet can't sacrifice a couple of days for a matter that they claim is a serious matter and for Uganda then it is really absurd. This court remains the same whether it sits under a tree," Winy-Dollo said.
Winy-Dollo also suggested that all the petitioners consolidate their issues after court observed that most of the matters from different petitioners cut across. All petitioners agree to consolidate their issues and present one cocktailed petition.