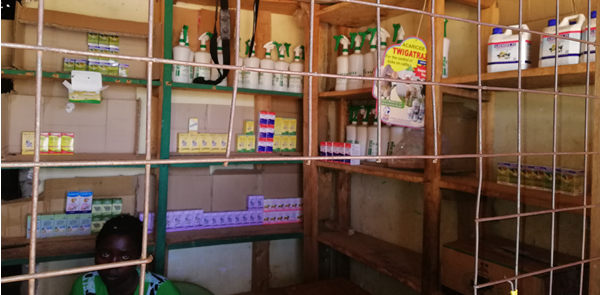 A report from Pharmacy Owners under their umbrella Uganda Pharmacy Owners Association (UPOA) has listed a number of illegal medical centres and drug shops.
The Pharmacy owners led by their legal counsel Deo Kalikumutima were appearing before the parliamentary Committee on Health chaired by Bukuya County MP, Michael Bukenya as a follow up meeting of their petition to the Speaker Rebecca Kadaga protesting the current National Drug Authority (NDA) licensing guidelines.
During the interaction with Health committee on Tuesday, Kalikumutima has accused NDA of failing to curb mushrooming illegal drug shops thus causing unfair competition with Pharmacies.
"NDA continues to allow both illegal and licensed drug shops to exist less than 1.5km existing pharmacies; we note that NDA has put little efforts to curb the mushrooming illegal drug shops and has put most of its focus on Pharmacies," Kalikumutima said.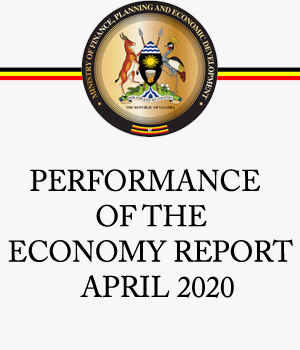 NDA's regulation provides for drug shops to be located at least 1.5km from a pharmacy. Kalikumutima told the committee that whereas "UPOA is not against drug shops operating but more so demands for them to operate legally, comply with the regulations and stock class c medicines as provided by law."
Kalikumutima in his report .named the illegal drug shops in Kampala that has been operating and exist less than 1.5km from existing pharmacies. Among them include; Target pharmacy and St. Joseph drug shop in Kyebando (next door), Fortune pharmacy and St Jude drug shop in Ssonde (50m apart), Talemwa pharmacy and Grace drug shop (40m apart), J-Stone pharmacy and drug shop in Wobulenzi (60m apart), Zebra pharmacy in Luweero, Kikyusa and 4 illegal drugs shops (40m apart) among others.
The Association further noted that for every pharmacy there is one to four illegal drug shops surrounding it and NDA has put more little effort to curb the mushrooming illegal drug shops.
Kalikumutima also listed a number of medical centres that are currently operating illegal pharmacies. The report added that NDA's ban on opening of pharmacies in Kampala has only been applied to stand alone pharmacies while hospitals have been allowed to open pharmacies without any checks.
"Even medical centres including that owned by NDA chairman, Dr. Medard Bitekerezo continue to operate illegal drug outlets in contravention of point 7.2 of the NDA licensing guidelines for new pharmacies," the report reads.
The report further listed 11 medical centres operating illegal pharmacies. They include; Doctor's Clinic on Entebbe Road, SAS on Entebbe Road, Mbarara Medical Specialist Clinics owned by NDA chairman Bitekerezo, Le Memorial medical services, Victoria medical services on Julia Sebutinde Road, International medical centre, International medical centre on Hill Road Entebbe, Uganda Medical centre, Entebbe branch, St Benedicts Hospital, Kampala Medical Chambers and Benedicts Medical Centre in Luzira which the report alleges that smuggles drugs from Italy.
In particular, Kalikumutima in his report cited that Uganda Medical centre even operated an illegal drug outlet next to NDA Nakawa offices.
"The same outlet has been implicated by NDA for distributing fake Hepatitis B medicines. This implies that the fake Hepatitis B medicine was being supplied right next to NDA's doorstep. The facility was later closed after the matter was raised by Pharmacy owners during a meeting in October 2017 at the NDA Nakawa offices," Kalikumutima added.
The Association also called upon Parliament to halt the current activities of NDA accusing the authority for operating illegally. The same committee will on Wednesday (Tomorrow) meet officials from NDA to respond to issues raised by Pharmacy owners under their association-UPOA.