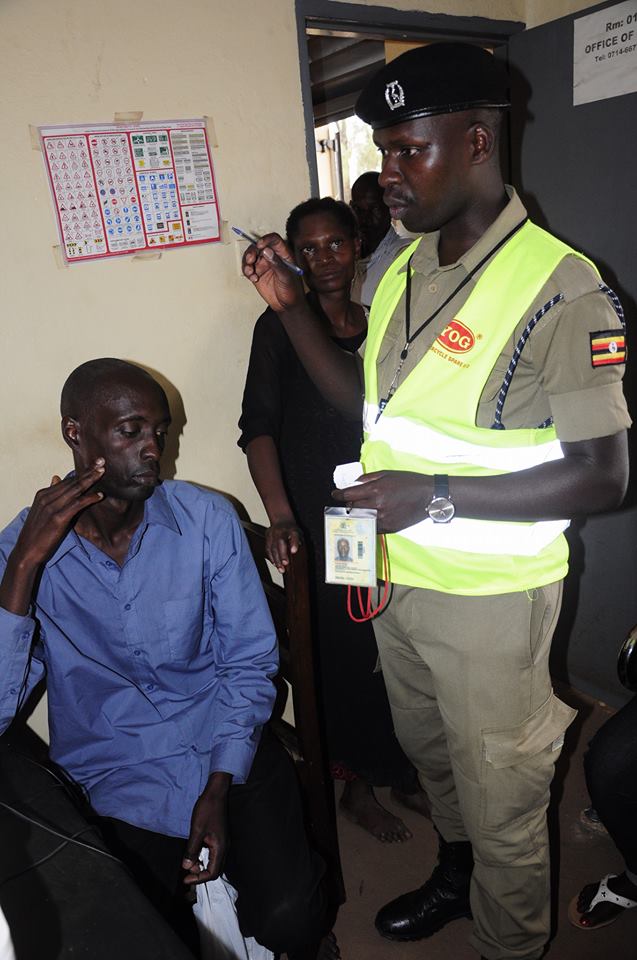 The Uganda Police force yesterday arrested the runaway Divine Coaches driver on suspicion of murdering a traffic officer at Old Kampala.
The suspect identified as Godfrey Kakonge after a serious manhunt was found hiding in Kyetume Kyazanga, a place he sought for refugee after knocking the deceased Corporal Wilfred Tweituk a traffic officer attached to Old Kampala Police Station.
Kakonge who was driving bus no. UBA 684T belonging to Divine Coaches, knocked dead officer who was controlling traffic on Lubaga Road at that time and he has been charged on TSD 25/9/03/2018 pending court.