The Vice President Edward Kiwanuka Ssekandi has called for stringent measures aimed at protecting Uganda's natural resources which he said are crucial to human survival.
Ssekandi says Uganda's water and environmental resources are key strategic assets vital for sustaining life, now and generations to come saying a balance between development and sustainable health environment must be found.
Speaking at the opening of the first Uganda water and environment week at the directorate of water resources management in Entebbe today, Ssekandi observed that access to clean safe water and improved sanitation are pre-requisites to a health society and directly impact the quality of life and productivity of the population.
He said that water and the environment are two crucial resources without which no meaningful development can take place and urged the country's experts to do all they can without fear or favour advise Government on the necessary actions to protect the environment.
Ssekandi said that Uganda, faces continuing challenges to its environment and natural resources and called for concerted efforts in ensuring that these resources are sustainably managed for the present and future generations.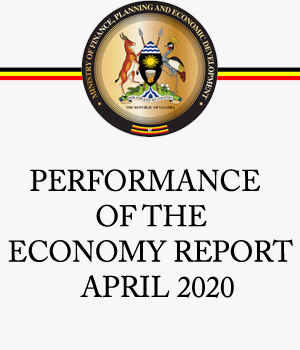 In order to mitigate the growing threats of climate change and associated negative impacts, Ssekandi said that, irrigation systems are necessary to provide reliable and sustainable water solution for farmers, if they are to enhance their productivity, improved food security, to fight rural poverty and engage in sustainable and inclusive economic growth.
He said that, the NRM Government in its efforts to improve the wellbeing of the people of Uganda, has increased access to safe water in most urban and peri-urban areas but access to safe water still remains a challenge in most rural areas.
The State Minister for Water and environment Ronald Kibulule said the water and environment week is the first of its kind in Uganda aimed at raising awareness about water and the environment and also bring together stakeholders to share experiences and agree a way forward for the management of water and environment resources in Uganda.