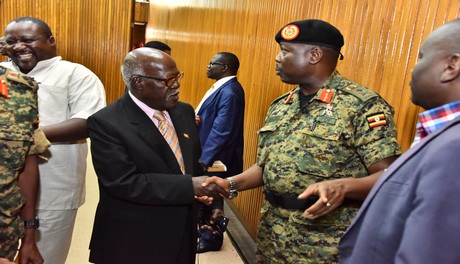 Members of Parliament on the Committee on Commissions, State Authorities and State Enterprises (COSASE) have asked the Mistry of Agriculture and Office of the President to critically explain the legal status and relationship between National Agricultural Advisory Services (NAADs) and Operation Wealth Creation (OWC).
During a meeting with officials of Operation Wealth Creation on Wednesday, 21 March 2018, Committee Chairperson, Hon. Abdu Katuntu (FDC, Bugweri), questioned and criticize the act by OWC to receive funding from NAADs and yet it is not accountable to NAADs or its Board.
"Where is the relationship, if OWC is under the Office of the President, how do you get funding from NAADs? Do you report to the NAADs Board?" Katuntu questioned.
However, Deputy Chief Coordinator, OWC, Lt. Gen. Charles Angina informed the lawmakers that OWC helps NAADs to transport its inputs to people in remote areas and brings them nearer to the locals hence the funding.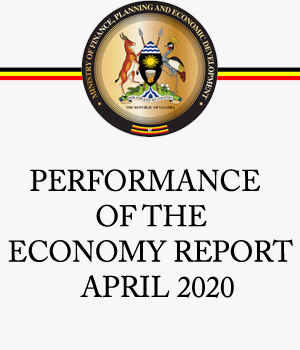 "We are in operations and we usually get funding from NAADs, although we report to our Chairperson who is Gen. Salim Saleh," Angina said.
OWC was launched in July 2013 by the President as an intervention intended to create a system that facilitates effective national socio-economic transformation with a focus on raising household incomes for poverty eradication and sustainable wealth creation.
Katuntu however said that the funding is very illegal and asked OWC to follow the laws or discuss them with the legislators instead of breaking them.
"Laws are never made in vain. Whoever has a problem with the law should follow up with the lawmakers and have it amended," said Katuntu.
Katuntu has henceforth directed  the ministries of Agriculture and the Office of the Presidency to appear before the Committee and explain the relationship between NAADs and OWC next week.