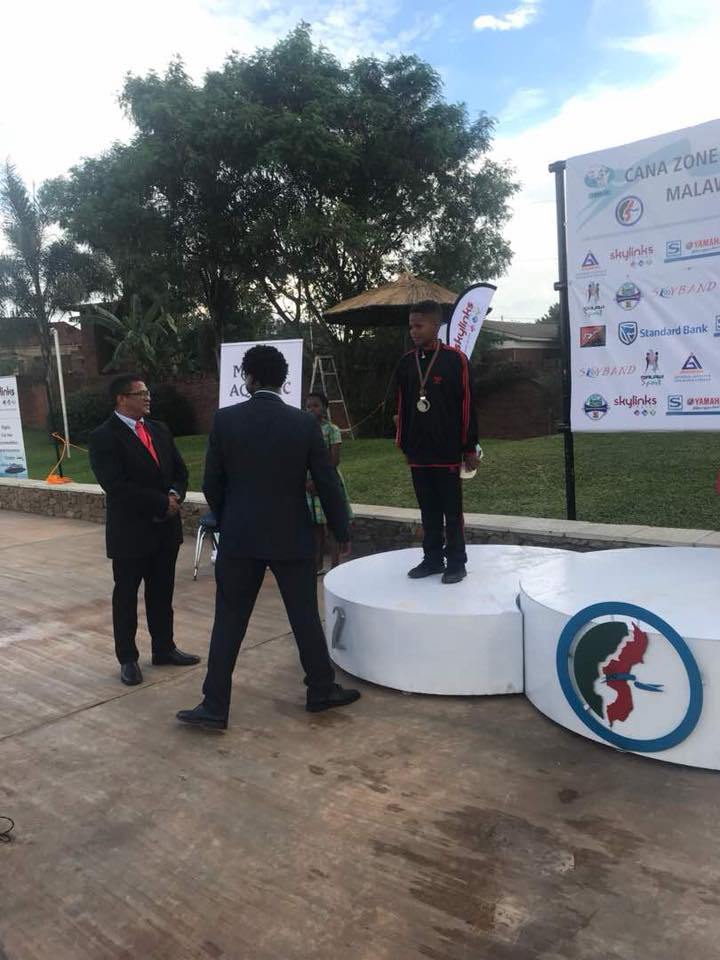 Jose Chameleone's son Abba Mayanja who traveled with the Ugandan National swimming Team for the Cana Zone 4 Swimming competition has won a silver medal for Uganda.
Abba Mayanja has used his first chance to participate in the CANA Zone 4 as a chance to win a Silver Medal for Uganda in one of  his best swimming style the 'Breast stroke'.
Musician Jose Chameleone together with his family  couldn't hide their excitement and immediately congratulated his son on his social media calling him a champion.
"Congratulations Team UGANDA swimming team for representing us in Cana Zone IV swimming competitions in Lilongwe | Malawi. Congrats to my Son Abba for the silver medal you won for Uganda today for the breast stroke. Am proud of you son. Keep representing and flying The National flag!!!" he said.

Ugandan team led by Coach Coach – Anthony Kasujja and Team Manager Annette Tumusiime Mwebeiha who also acts as the Asst. Treasurer of Uganda Swimming Federation comprised of Abba Mayanja (12),Kevin Rugaaju (12), Paulsen Jordan Settumba (13), Kirabo Namutebi (13), Sine Raphael Rudatsikire (13), Samora Lumonya -C (14), Mercedes Aman Mwebeiha (14), Shelby Rose Clow (14), Tendo Mukalazi (15), Nabil Saleh (16) and Fadhil Saleh (16).