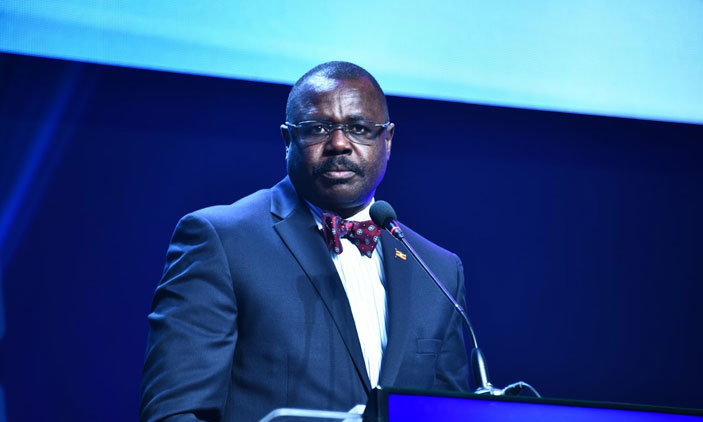 The African Caribbean and Pacific (ACP) members of parliament have urged the African Union Heads of State to push for unity in the post-Cotonou negotiations, which are aimed at strengthening the relations with the European Union.
As communicated by the Parliament news website, during the ACP Parliamentary Assembly in Brussels, Belgium, Wednesday 22 March 2018, the Deputy Speaker of Parliament, Jacob Oulanyah, noted that there is need to take into consideration the Georgetown Agreement that desires that the group enhances their political identity of acting and speaking with a single voice in all international fora and organizations.
"The heads of states and government should uphold the unity of the ACP group as indivisible entity of nations, leveraging its combined numerical strength to become a prominent player in matters of international development," said Oulanyah.
Oulanyah, who is a co-rapporteur on the ACP working group to the negotiations, says that the two meetings of the ACP and the AU taking place concurrently in Brussels and Kigali need to have a common position on the negotiations.
"Can we communicate to them? The purpose of this declaration is to express our solidarity with whatever they are doing in Kigali. It is important that we generate common ground on how we are going to proceed – the Assembly, the AU, the Pacific forum and all these institutions. Are we united in our positions in advancing the post- Cotonou agenda which deals with our unity of purpose," Oulanyah asked.

The ACP-EU Partnership Agreement, signed in Cotonou on 23 June 2000, was concluded for a 20-year period from 2000 to 2020.
The fundamental principles of the Cotonou Agreement include equality of partners, global participation, dialogue and regionalization.
The ongoing meetings are in preparation for the negotiations that will see the amendment of the agreement post 2020.