Inspectorate of Government has vowed to continue with investigations into the Central Bank in-spite outbursts from the governor who has asked the IGG to back off.
Speaking to our Insider early this morning, Irene Mulyagonja said that Bank of Uganda is doing the biggest risk making attempts of curtailing the institution's mandate.
She notes that she fears no one, and will not accept to be moved by people's individual obligations at the expense of the state.
"If we can investigate the decision of the president, how about the decision of the governor?" she said.
Mulyagonja also said that they have a right to issue a warrant of arrest to any government official attempting to sabotage in the institution's work.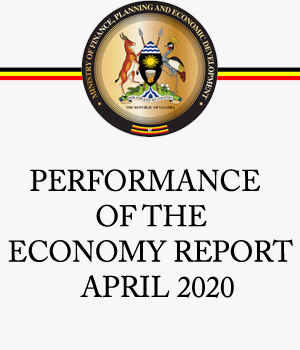 This comment follows the statement issued by the governor Bank of Uganda Tumusiime Emmanuel Mutebire threating and warning the inspector General of Government to back off the multibillion saga in the central bank.
Mid this week, Bank of Uganda thorough its Governor rejected attempts by the Inspector General of Government Irene Mulyagonja to reverse the recent staff changes at the Central Bank.
This was after the changes, effected on February 7 saw the hitherto powerful Executive Director for Bank Supervision Justine Bagyenda replaced and placed on the road to retirement. Ms Bagyenda run to the IGG, who then sought to direct the Central Bank to halt the staff changes.
In the sparkling 5-paged letter, Mr Mutebile said the BOU will reject the IGG's attempts to interfere in the matters of the Central Bank, because complying would set a "dangerous precedent".
Mutebile noted that, "Your impugned directive to the Board not to ratify the Governor's decisions if implemented would have catastrophic effect on the financial sector of Uganda and the economy,"
"The Bank of Uganda shall safeguard it's independence and ensure that it maintains public confidence in its ability to safeguard a sound financial system free of external influence," Mr Mutebile wrote in his no-holds-barred March 19 letter.
The Bank of Uganda is at crossroads following staff changed which affected among others the director of supervision, a key position in the monitoring the banking sector in the country. However the former director Ms Justine Bagyenda refused to vacate her office, instead joining with colleagues to run to the IGG for protection. The IGG wrote to BoU quashing the appointments and transfers pending investigations, which the governor has rejected. He wants the staff movements to be effected in order to protect the bank from outside intrusion of its functions.