Various ministers have withdrawn their ministerial policy statements, which they had formally submitted to Parliament to facilitate the budgeting process.
This did not augur well with Deputy Speaker of Parliament Jacob Oulanyah who said that the move would affect the timelines and completion of the consideration of the budget for the FY 2018/2019.
"The laid policy statements were withdrawn from the Clerk's office, meaning there was no business to handle during the recess," Oulanyah said.
Various ministers had presented their policy statements to Parliament before it broke off for recess mid this month. The recess was meant to allow Sectoral Committees to consider the ministerial policy statements. Parliament resumed sittings in the plenary Tuesday, 27 March 2018.
Oulanyah was concerned that the Committees had not considered the policy statements as had been expected, a process that would be completed by 4 April. He said that as a result, the Opposition Shadow Ministers would not be able to present their alternative policy statements to the House by 29 March.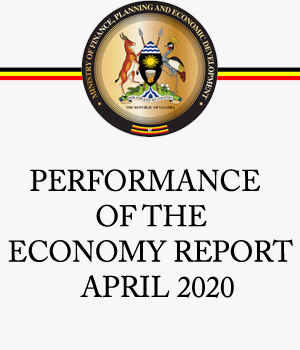 Section 14 (1) of the Public Finance Management Act provides that "Parliament shall, by the 31st of May of each year, consider and approve the annual budget and work plan of Government for the next financial year, the Appropriation Bill and any other Bills that may be necessary to implement the annual budget."

The Deputy Speaker said if the reports of withdrawal of the policy statements are confirmed, each of the ministers would have to individually apologise to the House.
The Leader of the Opposition (LOP), Winfred Kiiza said Government was on a ploy to make her work hard or force Parliament to hurriedly consider and approve the budget without the necessary scrutiny.
"The government is looking at failing the work of LOP so that we don't scrutinize these reports very well. By withdrawing them [policy statements] we have not finalized our alternative reports for committees' consumption," she said.
Oulanyah however said that alternative policy statements are not meant to be a critic of the government report but an addition which enhances the Committee reports about the statements.
The Government Chief Whip, Ruth Nankabirwa Sentamu (NRM, Kiboga district), apologized on behalf of the Ministers. She however expressed surprise that some ministers had withdrawn their policy statements.
"It's unfortunate that despite the delay, we have ministers who have decided to withdraw the reports. I do apologize for this," Nankabirwa said.