Members of Parliament have angrily reacted to a statement by Health Minister Jane Ruth Aceng that the Health Ministry had set aside Shs75m to fund interventions against the nodding syndrome.
"In the meantime, we had 75 million in our budget for nodding syndrome…the shs75m has been divided for the nine districts as we await for the shs1.3bn to be processed," said Aceng, sparking rage among MPs.
The statement followed a protracted conversation on the nodding disease situation in Uganda, ignited by a revealing media report last month.
Government followed with one uncoordinated statement after another, forcing Deputy Speaker Jacob Oulanyah to adjourn the Friday 16 March sitting.
MPs now accuse government of being insensitive to the plight of the children, forcing government to ask for adjournment Tuesday as they "harmonise" a position on the matter.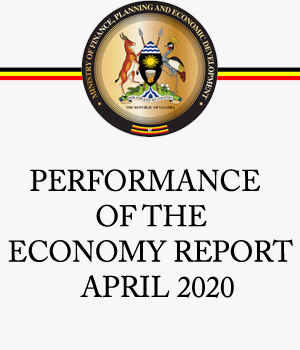 "Anybody who tries to make this matter look small should have their brains checked…in all fairness, shs73 million…is that something you could come and say on the Floor of Parliament? Have you intervened? Have you done anything really?" said Deputy Speaker Oulanyah.
The shs73 million is, according to Minister Aceng, meant to Finance an interim intervention as government processes substantive funding.
MPs, however, could not take any of that.
The Legislators insisted on action, prompting Oulanyah to suspend proceedings for 15 minutes to allow Ministers to consult.
The Deputy Speaker later resumed the House to communicate adjournment to Wednesday, 28 March 2017, when government will present a unified position on how it will fund the intervention.
The debate became controversial after Leader of the Opposition, Winfred Kiiza, told MPs she had travelled with a team to northern Uganda to assess the situation, where they discovered the difficulty suffered by victims.
Oulanyah blamed a section of cabinet ministers of doublespeak, saying they are responsible for delays in government intervention as they support the interventions in Parliament, but badmouth him before Cabinet.
Oulanyah said it is unfortunate for leaders to politicize the issue, saying the victims and their parents should be taken into consideration rather than mere politicking.
By close of plenary business on Tuesday, Parliament extracted a commitment from government to find Shs1.3bn to fund interventions against nodding disease.