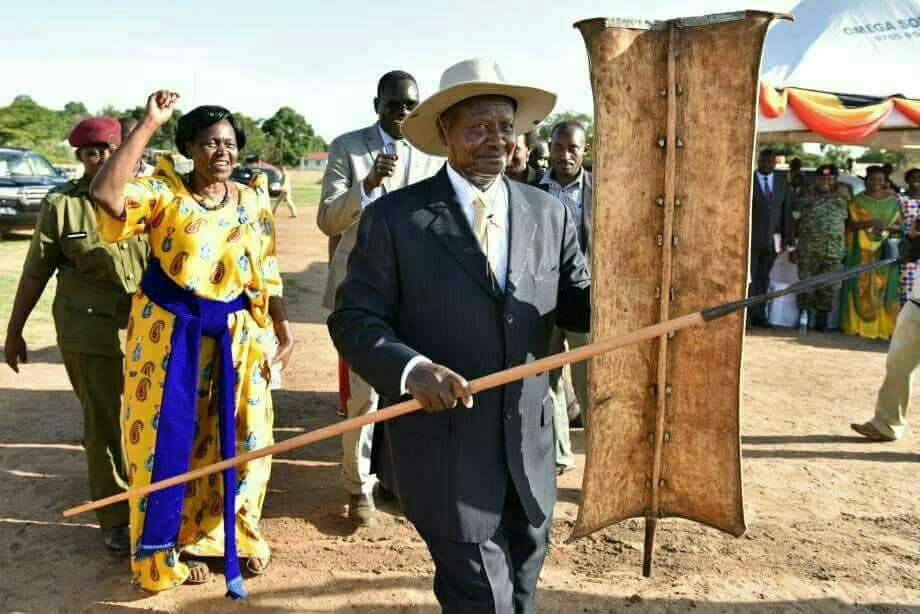 Kitgum Municipality Member of Parliament Hon. Beatrice Anywar has finally taken the boldest step and joined the ruling National Resistance Movement (NRM).
The news that was revealed by the Head of State President Museveni left the crowds chanting and excited about decision to prove all the doubting Thomas wrong.
Speaking at a ground breaking ceremony for the construction of the Centenary Church in Kitgum on Thursday, Museveni said Anywar had previously sowed confusion but he is grateful that she has finally seen the light.
Anywar who earned her the nickname of Mama Mabira that came after championing the fight against the sale of part of Mabira forest to an investor was a strong FDC member and Dr. Kiiza Besigye's fanatic.
However as one Scholar Chinua Achebe writes that Things fall apart, Anywar during the previous general election, she fell out with her party, Support former Prime Minister John Patrick Amama Mbabazi and later started rubbing shoulders with the ruling party that was further manifested during the last year's constitutional amendment when she voted in support of the removal of term limits.

Museveni also noted that he is ready to work with Anywar to see that Nodding disease is kicked out of the region.
"I congratulate Hon. Anywar for finally embracing the revolutionary message of the NRM after years of constantly bringing confusion among her people. The issues that are being used to cause confusion are fundamentally valid but only the NRM has the practical and sustainable plan of resolving them," Museveni said.