If you have been wondering why the Governor of Uganda's Central Bank has a lot of powers to execute any decision at any time including rapping the Inspector General of Government (IGG) not to poke her nose in BoU Business a lot of questions may come into your minds.
The biggest reason why Mutebile rejected being investigated is something that originates from the power circles.
Mr Emmanuel Mutebile is BoU Governor and also Chairman Board of Directors. In other wards he reports to a board where he is the Chairman then why investigate an individual on behalf of the institution?
It should be noted that recently, Ms Mulyagonja insisted that she would investigate Mr Mutebile for suspected unfair staff changes he made at BoU last month. On March 12, the IGG wrote to the Central Bank board (which is chaired by Mutebile himself) not to approve the Governor's administrative changes until her office had concluded its investigations or directed otherwise.
However, on March 19, Mr Mutebile wrote back to the IGG, rejecting her directive and reminding her that she had no powers to investigate the Central Bank or its Governor. The IGG described Mr Mutebile's statement as a misguided interpretation of the constitutional provision, insisting that her office has the mandate to investigate him and she will proceed to do so.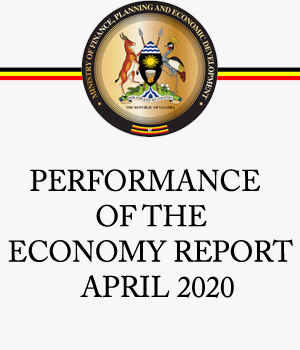 A few days later,  the IGG warned that should any official of Bank of Uganda decline to respond to her summons, an arrest warrant could be issued against that person. Ms Mulyagonja said she was carrying on with investigations into the alleged "unfair" staff transfers in BoU and that Mr Mutebile, an economist, should not take over the role of interpreting the law from her.

President Museveni later summoned Bank of Uganda Governor Tumusiime-Mutebile and the Inspector General of Government (IGG), Ms Irene Mulyagonja, for a meeting last week to defuse the escalating tension between the two principals and called them to order.
As the heat was getting cooled, the Finance minister Matia Kasaija warning IGG against investigating   joined the caravan Bank of Uganda governor Emmanuel Mutebile cautioning that fights could destabilize the economy.
Mr Kasaija added that such fights may affect external assistance that the country receives. He was however opportunist that the fights will come to an end after President Museveni met the two principals.
It is said that from the meeting, Mr Mutebile told the President that Parliament had delayed in approving new members of the board, leaving him with no option but to proceed with the appointments since the four new Board members selected by the president late last year have never been vetted till now.